Sliva to have 3 fights in UFC........
---
Don't know if this has been posted yet but.....we know the Silva Vs. Liddell is for the belt and Silva will have a total of three fights at least in UFC..

When asked during the post-UFC 61 press conference whether the Liddell-Silva fight will be a title fight, UFC president Dana White reportedly said, "It will be for the title." When asked by another reporter whether Silva is signed for a certain number of fights in the UFC, White reportedly said, "Yeah, three [fights]. We're probably going to have him for three." When asked by another reporter whether there will be more Pride stars fighting on future UFC cards, White reportedly said, "Possibly. Every year, we try to take it to another level

One also has to wonder what exactly is going to happen if Silva manages to beat Liddell for the UFC Light Heavyweight Title. One would certainly think that the UFC would not sign a Silva-Liddell fight without having a contractual guarantee that Liddell gets a rematch if he loses to Silva, but that is pure conjecture and is just one of the many questions that MMA fans are pondering right now.
Yes but what are the Rules going to be????Silva is the master at the Thai Clinch and following up with kicks on the ground....HE wont be the same without them.
Sounds pretty reasonable, although I would hate to see a rematch of the same fight like I always hate to.
Yeah Eminem i was thinking the same thing if it is UFC rules i thing this will be a disadvantage for Silva...I know he has fought in the UFC B4 but he is so used to his fighting style now, where kicks on the ground are allowed i am wondering if this will have any affect on this match.......
---
Chances make Champion's....Champion's take chances

[SIGPIC][/SIGPIC]
I dont see why they wont make it Legal just for this one fight.I mean come on Liddell doesn't even use Elbows or those Soccer kicks or Thai Clinch that much.This is Silva's Game i wish they would allow both rules just this once.
They don't need to change the rules. Wand will knock him out standing. He won't need to stomp him.
Welterweight
Join Date: May 2006
Location: TN
Posts: 2,163
Its simple to know what the rules will be.. it is a UFC fight. Silva signed to fight in the UFC... See where I am going.. the rules will be.. UFC rules.. end debate...
So obviously Silva is aware the rules and is prepared to follow them..
Flyweight
Join Date: Jun 2006
Posts: 302
None of these guys want to take the fight to the ground anyways, so stomps and soccer kicks aren't going to matter much. These guys are only going down when one of them gets knocked the **** out. And I really want to see Silva's elbows fly for once.
Megaweight

Join Date: Apr 2006
Location: Everett, MA
Posts: 5,961
all of you seem to think wandy is gonna kill chuck...its gonna be a kickboxing match with four ounce gloves..imo chuck is the better kickboxer, thereofore he wins by decision or ko
---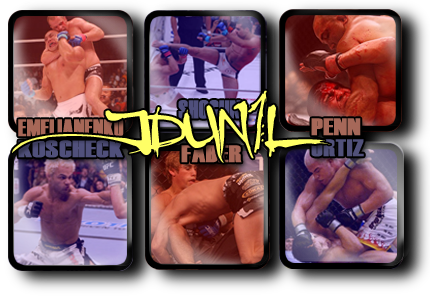 Mancrushes
1.Shogun
2.BJ
3.Fedor
4.Kos
5.GSP
Im in Porno's
Megaweight

Join Date: Apr 2006
Location: Everett, MA
Posts: 5,961
o yea and by the way if wandy does win...he'll fight tito for the belt and tito will win his belt back, cuz he'll use the cage and just put wandy down against it and win another decision..
---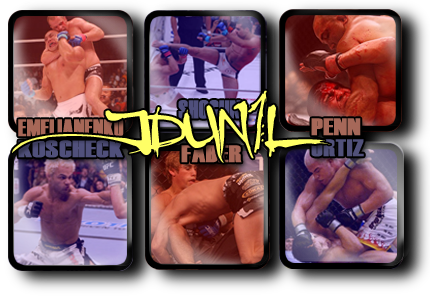 Mancrushes
1.Shogun
2.BJ
3.Fedor
4.Kos
5.GSP
Im in Porno's
Currently Active Users Viewing This Thread: 1

(0 members and 1 guests)
Posting Rules

You may post new threads

You may post replies

You may not post attachments

You may not edit your posts

---

HTML code is Off

---