I think Diego could wrap this one up rather easily if he plays his cards right, but that might be my loathing of Matt Hughes showing through... >.>
---
vBookie Record: 16-9

Current vBookie Bets:

Could be a good fight, depending on if Nightmare Diego shows up rather than Dream.

Either way, I think Hughes has the better chance to win this. Wouldn't bet it all though.
---
Thanks to
D.P.
For the Sig!
Favorite Fighters:
Donatello
Leonardo
Raphael
Michelangelo
Quote:
Originally Posted by
Machida Karate
View Post
After that Martin Kampman fight your still going Hughes Toxic? im surprised. For one Hughes is WAYYYYYYYY to slow for the pace Diego will bring, and im a huge Hughes fan, both Hughes and Diego are in my top 7, but Hughes will ether get TKO'ed or Subbed because once Hughes gets dominated by a faster and more technical fighter with a better game plan he seems to give in, and i see Diego ether landing a nasty shot or making Hughes quit mentally and pull off a sub.
Thinking Hughes will simple overpower Diego after watching how much he improved after joining Greg Jackson is silly imo, but we'll see
You mean the Kampmann fight that Diego lost? That was a gift. Anyway Diego's fast pace don't mean shit because Hughes will use his wrestling and Matt not Diego will set the pace. Sanchez will not force Hughes to fight his fight. Diego is gonna sub Hughes? Funny Almedia is a much better grappler than Diego and Hughes was the one who subbed him. Hughes is a highly underrated grappler and IMO is the superior grappler and wrestler, that leaves striking which Diego may have an edge in but only in power IMO. Diego's brawling is garbage. I said it before the Penn fight that Sanchez is sloppy. Look for Hughes to easily take Sanchez down and easily keep him there.
---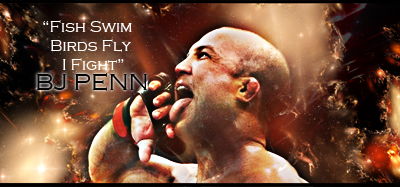 "If you get hit and it hurts hit him back you not knocked out yet."-Joe Doerksen
The Toxic Terrors (FFL)
Demetrious Johnson*Eduardo Dantas*Emanuel Newton*Will Brooks*Michael Page
I'm taking Sanchez here, especially now that he's back in the right camp. hughes is old & Diego will be getting better now.
---
Currently Active Users Viewing This Thread: 1

(0 members and 1 guests)
Posting Rules

You may post new threads

You may post replies

You may not post attachments

You may not edit your posts

---

HTML code is Off

---