Heavyweight

Join Date: Sep 2007
Posts: 3,705
I am not going to list a bunch of fighters but the answer is simple. Anyone who hangs around the top 10 for the last 3-4 years but never goes near title contention. And fighters who are in slug fests and put on entertaining fights, the Stout's for example.

The only fighters you will really see cut in the near future are the bottom of the pack fighters, especially if they go on a 3 fight losing streak, like John Howard. At the end of the day, Dana like the lower end fighters to leave everything in the cage, go for the kill or die trying, and if you do that, even if you dont ever crack the top 10-15, you will have a job in the UFC.

Just an example... Dan Hardy is not UFC's boy for Britain, it's Bisping. He went on a big losing streak, losing horrible in all the fights, yet he is still around and John Howard is gone. Case dismissed.
The only people I would say are safe in the UFC are Griffin, Bonnar, Penn, Couture, Liddell (has a cushy job), and maybe Hughes. GSP is close to there as well.
---
Top 10 Favorite Active Fighters
Anderson Silva
Jon Jones
Anthony Pettis
Pat Barry
Matt Mitrione
Gunnar Nelson
Mark Hunt
Carlos Condit
Chris Weidman
Rory MacDonald
Quote:

Anderson Silva has already proven he is pretty much indispensable, regardless of Dana's comments after the Maia fight. We all know he's got the brain of a child and says a lot of regrettable things.
I dissagree,Anderson is really unpopular as far as dominant champs go and if he started dropping fights and was no longer in the top P4P discussion he would easily be disposable for the UFC.
Lets talk money makers, GSP and Brock Lesnar. The two biggest draws because making the company money is how you get job security and those are the two biggest money makers.
---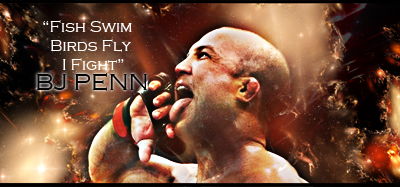 "If you get hit and it hurts hit him back you not knocked out yet."-Joe Doerksen
The Toxic Terrors (FFL)
Demetrious Johnson*Eduardo Dantas*Emanuel Newton*Will Brooks*Michael Page
Quote:
HW

Dos Santos, Junior
Kongo, Cheick
Lesnar, Brock
Mir, Frank
Velasquez, Cain

LHW

Bonnar, Stephan
Davis, Phil
Griffin, Forrest
Hamill, Matt
Jones, Jon
Machida, Lyoto

MW

Bisping, Michael
Leben, Chris
Maia, Damian
Miller, Dan
Munoz, Mark
Stann, Brian
Silva, Anderson

WW

Koscheck, Josh
Hughes, Matt
Macdonald, Rory
Sanchez, Diego
Shadollah, Amir
St. Pierre, Georges

LW

Cerrone, Donald
Diaz, Nate
Edgar, Frankie
Guida, Clay
Guillard, Melvin
Lauzon, Joe
Miller, Jim
Pettis, Anthony
Stout, Sam

FW

Aldo, Jose
Florian, Kenny
Garcia, Leonard
Jung, Chan
Roop, George
Zhang, Teiquan

BW

Benavidez, Joseph
Cruz, Dominic
Faber, Urijah
McDonald, Michael
Torres, Miguel
Cain, Guida, and Lenny Garcia came to mind when I thought about the question.
Anyone who sells cards. And hopefully Dan Miller.
---
Rookie Hammer Squad 2015
Frankie Edgar - Dominick Cruz - Jorge Masvidal - Cat Zingano - Holly Holm
Brock Lesnar. The guy's fights draw a lot of money for the UFC.
Quote:
I agree with Stout.

Wanderlei Silva
Rampage
Bisping
id think wanderlai is one of the least safe atm
---
HW: Alistair "THE DEMOLITION MAN" Overeem
LHW: Machida - Hendo
MW: Bisping - Vitor - Cung Le
WW: Nick Diaz - Condit
LW: Nate Diaz - Maynard - Thomson
FW: Jose Aldo - Cub - Conor Mcgregor
BW: Miguel Angel Torres - Pickett
FLY: Uncle Creepy
yeah I feel that way about wanderlei too.
Flyweight
Join Date: Sep 2007
Posts: 315
id say joe stevenson might have the ultimate job security 4 losses in a row, 3-7 in his past 10 and even a loss in a lighter weight class
Currently Active Users Viewing This Thread: 1

(0 members and 1 guests)
Posting Rules

You may post new threads

You may post replies

You may not post attachments

You may not edit your posts

---

HTML code is Off

---