SugaRUSH!
Join Date: Jun 2006
Location: Surrey, Canada
Posts: 3,807
Mathimatically he is a top contendar(
), but he doesn't have a chance against anyone really good. Techinically though, a win over Heath Herring should make him somewhat of a contendar. I wouldn't be suprised if we see O'brain/Sylvia, before the Sylvia/Cro Cop fight. Think about it, if Cro Cop is fighting at 70, and Tim's last fight was at 68, Tim will need to fight again between 71-73(the latest), and I don't think Cro Cop will take on the big fight that soon. It is highly possible that unless Randy hurts Tim, that Tim/Cro Cop won't happen till about 75-76.
---
Support Mixed Martial Arts, not Ultimate Fighting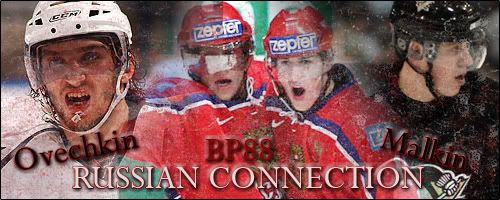 MMA Fanatic
Join Date: Dec 2006
Posts: 27
I am a pretty big supporter of O'Brien and his win over Hearing, I think he executed a wonderful game plan against him, and look forward to more of his fights. Having said that I do not think he is even in the top 5 heavyweights, Tim, AA, CC, Randy, Vera, so that doesn't set him up for a title fight. I hope he goes and does some crosstraining with other camps, before he worries about his tiitle shot.
[QUOTE=Oteman] top 5 heavyweights, Tim, AA, CC, Randy, Vera, so that doesn't set him up for a title fight. QUOTE]

Vera is gone isn't he? 1.5 million signing bonus? I thought everything was said and done. He was in the front row of the Showtime event and the announcers referred to him repeatedly.

Randy- one of the greatest ever. I have nothing but the highest respect for him. Age catches up with all great athletes. Randy is 43 years old. How many fights has Randy signed on for? Is his fight with Sylvia much different then Royce v. Hughes? Not saying it will have the same outcome but this is Legend v. Champion.

Oh I bet this gets some heat but....maybe....Mir? Since getting in great shape he lost hard to Vera but alot of people would. He has a fight coming up, 90% of people have written him off for good but I haven't.

That being said, I would still put Obrien in the 5th spot. He beat Herring.
---
A groan of tedium escapes me...
---
Last edited by Halebop; 02-22-2007 at

01:45 PM

.
Well this is how it should go for me:

Sylvia Beats Couture
Cro Cop beats Gonzaga

Sylvia Vs Cro Cop for title
O'Brien Vs Arlovski For #1 contender spot.

Sounds fair doesnt it? If O'Brien wants to be considered a worthy title contender he gotta step in the ring with someone descent.
I agree.... O'Briem has to proove himself before gettin that shot
Flyweight
Join Date: Nov 2006
Posts: 459
O'Brien would get blown away by AA. He needs some more bouts first.
Amatuer
Join Date: Feb 2007
Posts: 182
No way does he deserve a shot this early, i do think he will be a top HW contender in a couple mayby a year at the least but definetly not this early
Flyweight
Join Date: Feb 2007
Location: NWO
Posts: 327
It doesnt matter anymore in the Heavy weight division. No one is going to beat Cro Cop. If anyone has the balls to fight him then everyone should get a title shot. If I were in that wieght divison I would go down to 205 and fighting hat weight class however, that is going to be a tough division.
---
KDG
Quote:
Originally Posted by TYKIDD
The guy is 22 completely dominated Heath Herring. People say Lay n Pray. blah. blah. blah. I agree he should have been more active and worked more on the ground but it doesen't change the fact that he forced a fighter like Herring into mistake after mistake. He made Heath look like a second rate nobody. Herring had a hard time even laying a hand on O'brien. So to say he is terrible is a pretty ignorant comment. But with that being said he is dreaming if he thinks he can realisticly compete with Sylvia, AA, or Crocop. He could one day if he improves but not now.
Quoted for truth. I agree with all your points, O'Brien didn't put a lot of damage on Herring but he made Herring look like a complete amateur with no ground game what so ever. Herring got mounted like 6 times during the fight? Cmon now.
---
What a stud
Quote:
The power of Aleks, his small baby and pimp hardcore dogs has granted you useful insight, my friend.
I say if O'Brien beats Vera (assuming that fight happens) than he has earned himself a title shot.



Pogo
Currently Active Users Viewing This Thread: 1

(0 members and 1 guests)
Posting Rules

You may post new threads

You may post replies

You may not post attachments

You may not edit your posts

---

HTML code is Off

---