Quote:
Win 23–3 (1) Thiago Alves Decision (unanimous) UFC 117: Silva vs. Sonnen August 7, 2010 3 5:00 Oakland, California Catchweight (171.5 lb) bout; Thiago Alves did not make weight
Win 22–3 (1) Ben Saunders Decision (unanimous) UFC 111: St-Pierre vs. Hardy March 27, 2010 3 5:00 Newark, New Jersey
Win 21–3 (1) Mike Pierce Decision (unanimous) UFC 107: Penn vs. Sanchez December 12, 2009 3 5:00 Memphis, Tennessee
Win 20–3 (1) Paulo Thiago Decision (unanimous) UFC 100 July 11, 2009 3 5:00 Las Vegas, Nevada
Win 19–3 (1) Akihiro Gono

Gono, Paulo, Mike Pierce, and Ben Saunders are not credible enough wins to get you even close to a 2nd title shot. The Alves win is great (even though Alves was a shell of his normal self), and if he had dominated Penn those two victories would get him close. But the other four wins definitely won't.
Thats 5 solid wins i dont see how its not worth a shot.
Quote:
At his level 5 straight wins in any other division would have got him a title shot. After his loss to GSP the UFC obviously did a really good job not throwing prospects like Dailey or Hardy at him cause he would have derailed what little the didn't have going on. He would have been a bad match up for both. He's not the most exciting fighter but he wins...
EXACTLY
Quote:
There's a TON of fighters with 5 fight win streaks that aren't close to a title shot, and have fought better competition.
Like who ?
---
Bisping Fan extraordinaire
Velasquez will be back
---
Last edited by Sambo de Amigo; 08-04-2011 at

04:52 PM

.
okami is a good fighter. not exciting but good, maybe even very good. I'm a fan of his too, but the thing is silva is the greatest of all time. I truely think silva will be beat by father time, and when he starts to slow or lose his reflexes he'll be beat. as yet he hasn't shown that to me.

i think after this fight, where he dominates okami, ppl will say "okami didn't even belong in there"

training with sonnen doesn't make you sonnen. also sonnen had the perfect storm of ultra high level skill, elevated testosterone, and an injured silva (personally i think the rib was the biggest factor)

okami aside i'm one anderson fan who can't wait for a sonnen rematch
---
fighters I like
145 Jose Aldo
155 Melvin Guillard
170 Carlos Condit
185 Anderson Silva
205 Jon Jones/Machida
265 Alistair Overeem/Frank Mir
Banned
Join Date: Oct 2009
Posts: 7,811
Yushin has the best chance in the entire MW division to win this belt!!
Okami's odds of beating Silva should not be the major factor in determining whether he gets a title shot or not. The major factor should be whether or not he has earned a title shot. And I'd say has.
Once he's in the cage, he may do well or he may get blasted inside of a minute, but either way he's earned the right to be in that cage.
That's why I opposed an immediate rematch for Sonnen and why I hate rematches like that in any sport. Sonnen may have had a good chance of beating Silva, but he did nothing to earn another title shot.
LOL..Why do people Keep saying Silva has been exposed. He took a fight injured,versues a guy caught on steriods, broke his rib during the fight, and still won
---
SMOOTH
I see people say that Chael Sonnen laid the blue print for beating Anderson and that isn't true. Travis Lutter laid the blue print but didn't have the work ethic and cardio to see it through, Dan Henderson followed it before letting his ego get him into a battle of wills that he lost and Chael Sonnen again just showed the blue print still works but failed to win. Okami can still follow that blue print and he doesn't have any of the problems that caused others to lose in there bids to obtain UFC gold. That may not mean that there isn't some weakness ready for Silva to expose in Okami's game but it certainly gives Okami more than a "Shot in hell".
---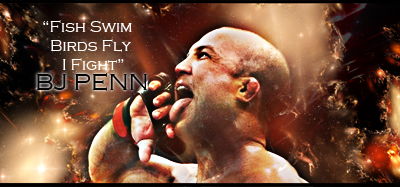 "If you get hit and it hurts hit him back you not knocked out yet."-Joe Doerksen
The Toxic Terrors (FFL)
Demetrious Johnson*Eduardo Dantas*Emanuel Newton*Will Brooks*Michael Page
Great fight, super close, totally wasn't expecting that outcome...he made it to the 2nd round.
Currently Active Users Viewing This Thread: 1

(0 members and 1 guests)
Posting Rules

You may post new threads

You may post replies

You may not post attachments

You may not edit your posts

---

HTML code is Off

---