Looks like 8 to me.
---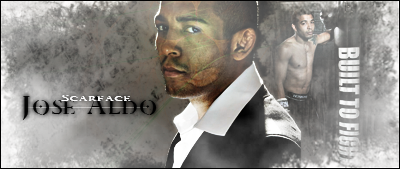 Banned
Join Date: Apr 2009
Location: Manchester
Posts: 5,115
OP's main point:

"Let's not have five rounds fights because the athletes can't go 5 rounds without gassing, especially my boy JDS, who I'm worried Cain will exhaust by the later rounds"....
....quality.
Might as well just tie their left hands together and have them swing until the other drops.
---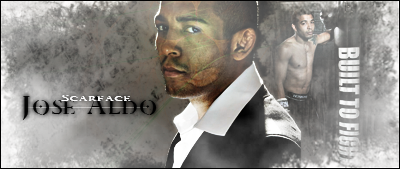 I don't see any problem with how the fights are set up. 3 round non-title fights 5 round title fights. I am against the new 5 round non-title fights for main events, because it is sort of pointless.

I do agree with a lot of what the OP said though. Obviously fighters have to conserve energy in longer fights, which can lead to a slower paced fight.
---
Sig credit: MC
~ Lifetime Membership sponsored by RustyRenegade ~
Banned
Join Date: Aug 2010
Location: Idaho
Posts: 2,848
I still think that 5 round fights all the way around would do several good things for the sport.

My chief reasons being:

- More chances to finish fights snd score points

- It would weed out those with bad cardio

Everybody wins in my opinion.
---
Last edited by TanyaJade; 08-03-2011 at

10:28 PM

.
MMA Fanatic
Join Date: Jan 2010
Location: Montrose, UK
Posts: 10
Quote:
Nick Diaz has been to the fifth round once in his career. How is that overwhelming proof? Let's see how much energy he has fighting GSP in the 4th and 5th if he goes full on in rounds 1-2-3.




I believe there's been four or five 5th round finishes in all UFC history. I can't find any record of how many have been finished in the fourth, but I can't recall any off-hand.

Let's take a lot at everyone's favorite WW champion.

GSP:
Before he defended his belt, he had 11 fights in the UFC and only 3 went to decision. Counting his first successful title defense, he's had seven fights and five have gone to decision.

3 round fights: 27% went to decision.
5 round fights: 71% went to decision.


And now let's look at a good amount of the previous champions in the UFC and see how many have finished a fight in the 4th or 5th round.

Edgar: 0 finishes in 4th of 5th
BJ Penn: 1 finish in 4th, 1 finish in 5th
Matt Hughes: 2 finishes in 4th 0 in 5th
GSP: 0 finishes in 4th or 5th, one corner stoppage after 4th
Silva: 1 finish in 5th
Franklin: 1 finish in 4th
LHW: no one has been finished in the 4th or 5th at LHW.
Rizzo: only HW fight finished in 4th (vs. Randy).
UFC 54 - Chuck Liddell stopped Jeremy Horn in the 4th round
Quote:

cliff notes: to encourage a sense of urgency, have two 5 minute rounds and one 1.5 minute round. The third round can be worth a maximum of 5 points to discourage draws due to 10-8.
To encourage a sense of urgency why not have two 1 minute rds and a 30 seconds 3rd rd?!
That whay fighters will REALLY feel the pressure...
---
.
BELIEVE!
Flyweight
Join Date: Jun 2010
Posts: 315
Apples vs Oranges

Comparing yesterday's or last year's 3-round fight to a what-if or future 5-round fight is still Apples vs Oranges

Every single aspect of these fights--the fighters, preparation, conditioning, game plans, each fighters physical/ mental state--was designed for 3-rounds. Even when fighters wholeheartedly believe a fight will end before the final 3rd round bell, they have still essentially focused 100% of preparation for a 3 round fight (even if it's a poor fighter's plan 'c').

The Contender's Suspenders

That's my reason for the new 5 rounders.
In my opinion there is only one reason for 5 round fights is simple math. A 5-round fight as the main event/grand finale will attempt to make up for the fact that MMA fans used to watching championship fights in THREE good organizations will now only see them in ONE great org.

I understand WEC brings new weight classes, and strikeforce brings Y chromosome championships. But the fact remains there are more fighters fighting for fewer belts.

I think we will see more #1 contender fights as main events and fewer revenge/grudge match main events.

Add two rounds and some marketing and the majority of MMA fans could very well be happy. I do not think this forum is a fair sample of the majority of MMA fans (meant to be a compliment).

To satisfy the majority of said majority, I propose the #1 Contender winner be crowned with the "Contender's Suspenders".

Then the gatekeepers can argue over who should be wearing the suspenders.
Currently Active Users Viewing This Thread: 1

(0 members and 1 guests)
Posting Rules

You may post new threads

You may post replies

You may not post attachments

You may not edit your posts

---

HTML code is Off

---