Rashad injured himself during the Tito fight. TMZ
---
Quote:
Well, it looks like bad luck has struck against Rashad Evans again and the longtime number one UFC light heavyweight contender could once again miss out on another title shot.
Though he hid his injury well during today's UFC/Fox press conference, Evans told TMZ last night that the cast he was wearing was protecting pins he had surgically inserted to hold his thumb in place while it heals from what UFC officials told the website is just a bad sprain he incurred in his UFC 133 win over Tito Ortiz. Rashad played the injury off as being no big deal and said it shouldn't take long to heal, but he may be protecting his coveted title shot.
Although the technique isn't unheard of, typically pins aren't used to stabilize a sprain. Such surgical procedures are usually reserved for breaks or fractures near the joint where there is a risk that movement could worsen the injury.
Here's more on thumb fractures from the American Academy of Orthopaedic Surgeons:
"Surgery may be needed, depending on the location of the fracture and the amount of movement between the broken fragments of bone. The orthopaedic surgeon may use one of several operative fixation techniques to realign the bone fragments. These fragments must be held in place while the bone heals.
These techniques include devices that hold the bone fragments in place either inside the body (internal fixation) or outside the body (external fixation). Internal fixation techniques include the use of wire, pins, plates, and screws. External fixation techniques include the use of pins in bone that are held in place through their attachment to an external fixation device.
A cast or splint will be worn for two to six weeks after surgery. When the cast is removed, hand therapy may be recommended in order to restore movement. It can take three months or more to regain full use of the hand, depending on the severity of the injury."
Six weeks of healing time would mean Evans would be starting rehab near the end of September if all goes well with healing. Best case scenario would see him ready to get back into the gym to train with both hands by mid to late October for a December return, possibly at UFC 140 in Toronto — that is if he doesn't hit any other setbacks or suffer any other training injuries.
http://www.cagepotato.com/the-hand-i...iz-is-serious/
mmmm
I hope its nothing serious. I wonder why he was trying to keep it hidden.
---
I don't think it's serious. At least I hope it ain't.
No way in hell they inserted pins for a sprain. That's like catching a mouse with a bear trap. He probably broke his thumb in the fight. Anyway I'm sure he will be fine as long as his new training partners don't fall on him during practice.
---
Rookie Hammer Squad 2015
Frankie Edgar - Dominick Cruz - Jorge Masvidal - Cat Zingano - Holly Holm
Even if he broke his thumb he'll still be on a timetable to fight in December or January. Not a big deal.

People need to remember Jones is fighting next month, so he's going to need at least a few months off....so actually a December or January date makes sense.
---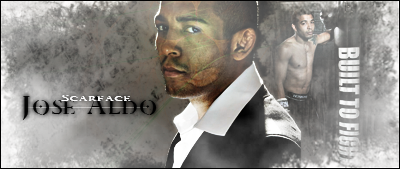 Welterweight
Join Date: Jul 2008
Posts: 2,231
He'll be fine in time to fight for the title, no big deal.
Quote:
The thumb injury suffered by Rashad Evans during his victory over Tito Ortiz will not delay any potential championship bout with the winner of Jon Jones v Rampage Jackson.

Evans rubber-stamped his No. 1 contender status in the light-heavyweight division by stopping Ortiz by TKO at UFC 133. He now awaits the outcome of Jones' maiden title defence against Jackson at UFC 135.

En route to finishing Ortiz, Evans broke his thumb with a punch. However, he has had an operation to reset the injury, and now expects to resume training within a month.

"It's pretty good, I just got three pins into the thumb, the thumb is completely broken, its shattered," he told MMA Heat.

"They put some pins in it to hold it together for a few weeks. I have got like four more weeks of this and then I am good to train again.

"I am actually getting pretty good with the left hand, I can text and everything now, I am starting to favour my left hand. I mean everything feels kind of wrong, because left handed people are just wrong anyway… no, I'm just kidding. Ha!"

Evans already holds a victory over Jackson in his career, but he is yet to face Jones, with whom he used to train on a daily basis.

http://www.espn.co.uk/ufc/sport/story/106665.html
That clears it up, hopefully. He'll be fine.
All bow before my mad interwebz diagnosis skills.
---
Rookie Hammer Squad 2015
Frankie Edgar - Dominick Cruz - Jorge Masvidal - Cat Zingano - Holly Holm
Currently Active Users Viewing This Thread: 1

(0 members and 1 guests)
Posting Rules

You may post new threads

You may post replies

You may not post attachments

You may not edit your posts

---

HTML code is Off

---