View Poll Results

: Who takes it?

Anderson Silva
57
80.28%
Yushin Okami
14
19.72%
Voters: 71. You may not vote on this poll
Bantamweight
Join Date: Feb 2011
Posts: 526
AS nuthugger here, and I've bet everything I have that Silva KO/TKO's Okami.
lol I predict an AS win here, easily. BUT....gonzagas head kick vs cro cop haunts me lol how crazy would that be huh?!
---
"Haters gonna hate."-Your Mom.
Megaweight
Join Date: Mar 2007
Posts: 5,499
I will openly admit I voted for Okami just because I feel he is the best fight and the best chance of beating AS at 185 currently. I think Okami has the best chance to beat AS via decision, I really don't think finishing AS is an option unless AS gets hurt somehow and has to tap due to injury more than actual pain inflicted (a la Shogun vs Coleman).

BUT I won't bet $.05 on it. I think AS will win, probably in the form of a KO, but I think Okami has a way more legit chance than people give him credit for, a fact I have been spouting off on these forums for a couple years now.
MMA Fanatic
Join Date: Aug 2011
Posts: 33
Anderson skill level is just to high for okami to deal with, not only striking but even if he does get taken down he has show he can submit almost anyone. Okami has awesome wrestling, the only problem is getting in that close to Silva is dangerous for anyone. I see okami sitting back the first round and Anderson doing the same, until okami tries that first shot. Then im hoping anyways AS unleashes some vicious combo's that we can watch for years to come.
Lightweight
Join Date: Jan 2009
Posts: 1,858
I may have to represent, as most if not all of Yushin's nuthuggers seem to have disappeared.
I just want to see okami get his ass kicked so i can see how chael spins it since he been backing okami.
It looks like Okami's main focus in training camp is takedowns, top and bottom positioning. Which means he already knows he's beat in the striking dept...no brainer.

Saw footage of Anderson doing high altitude training which means he IS PREPARED for a five rounder.

I don't think this fight is going to be a blitz. It might very well be a five round war with Anderson Silva coming out on top with the UD. Yushin is gonna get punished, but he will probably score some points with some takedowns winning at least one round if not two.

Anderson Silva by UD and FOTN candidate!
Okami's gonna take this

I see another illegal up kick comin.

Join Date: Apr 2010
Location: Following The Path To Jesus Set By His Disciple Vitor Belfort
Posts: 5,111
I would have picked Okami if it was during a different time but not now. Anderson has got a lot going for him at the moment so i see him being even more motivated and ready to go beast mode.
---
---
Think. It Ain't Illegal Yet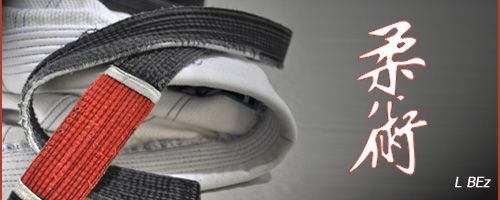 "Discipline Hurts Less Than Regret"
Currently Active Users Viewing This Thread: 1

(0 members and 1 guests)
Posting Rules

You may post new threads

You may post replies

You may not post attachments

You may not edit your posts

---

HTML code is Off

---