MMA Fanatic
Join Date: Sep 2010
Posts: 83
Rumor: Anderson vs Henderson II in the makings for UFC on FOX debut?
---
Quote:
Anderson Silva will put his belt on the line this Saturday, but the organization is already thinking on his next title defense. According to sources close to the situation, the middleweight champion is in talks with the UFC to fight Dan Henderson at UFC's first show on FOX, scheduled to November 12, in California.

Anderson, who already defeated the former Pride champion in his long UFC career, tapping him in a rear-naked choke at UFC 82, fights the highly underdog Yushin Okami this Saturday, at UFC Rio, while Henderson waits to define his future with the end of his contract with Strikeforce.

Sources also indicated that if Henderson didn't agree to move down to middleweight months after a heavyweight showdown against Fedor Emelianenko, Chael Sonnen is the option to replace him against Silva.

Sonnen is set to fight Brian Stann at UFC 136, and if Henderson doesn't take this fight, he'd be taken out to fight Anderson. Stann, on the other hand, would potentially fight Vitor Belfort.
Source: Tatame.com
Here's a bit from an interview with Lorenzo Fertitta:
Quote:
What do you expect from UFC on FOX's first edition? Do you already have a main event set?

We don't have a main event set yet, we'll find out probably after this Saturday, these fights in Rio, then we'll set a main event. But it'll be something big. It'll be a big fight.
Source: Tatame.com
---
Last edited by K R Y; 08-24-2011 at

07:07 AM

.
Fine with me i'd rather see stann vs vitor anyway.
Welterweight
Join Date: Jul 2008
Posts: 2,230
If they put on Silva-Sonnen and Belfort-Stann, that would be AMAZING. Talk about an epic kick off to UFC on FOX! Now let's just hope that A.)this actually happens and B.) Silva stays healthy this weekend.
Having said that, though, now that i think about it wouldnt be fair for Sonnen to get another title shot if Silva beats Okami on Saturday, considering that Sonnen hasn't fought anybody since being finished by Silva.
I actually would rather see these fights. I don't see what Anderson has to prove.

Vitor vs Hendo x 2
or Hendo vs JBJ for the fun of it!
Chael vs Stann
Flyweight
Join Date: Jan 2010
Location: Cork, Ireland
Posts: 498
Sounds like bull to me. Why would Anderson fight just two months after a title defence? He's not a young man anymore. He's got a belt and a legacy to keep, and he won't let FIX ruin that just for a ratings boost
Hendo isn't going back to 185, there's a reason he was fighting at 205 in Strikeforce, the cut was way too strenuous and Hendo is too old to be cutting to 185.

Hendo hasn't said anything about a rematch with Anderson. He wants the winner of Jones/Rampage or another top 205'er.

If they fought at 205 it'd be different, but this ain't happening at 185.
---
2013 VIP FFL Champion
THE DRAGON RIDES AGAIN - 12/20/14
Machida - Alves - Cruz - JDS - Weidman - Condit - Pettis - Edgar - Cowboy - Dodson - Okami
Quote:
Sounds like bull to me. Why would Anderson fight just two months after a title defence? He's not a young man anymore. He's got a belt and a legacy to keep, and he won't let FIX ruin that just for a ratings boost
Well it's obvious that the UFC brass is assuming Silva beats Okami and remains unscathed, and is able to fight a few months afterwards on FOX. Now, they need a HUGE star to headline their first card on FOX, and Lesnar is still injured, therefore they're going for Silva.
Okami can put a humungous wrench in the works if he manages to beat Silva, which IS possible.
I personally would love to see Silva/Hendo II - Hendo is on fire atm and it would be a sick sick fight. Hopefully Hendo accepts so that Sonnen does fight Stann because I want that fight also!
---
Thanks to limba for this AWESOME sig
MMA Fanatic
Join Date: Aug 2011
Posts: 31
Silva would never accept a 2nd fight against sonnen. he said in an interview when asked about a rematch that he had beaten him while sonnen was juicing why would he agree 2 give a guy like that a second shot at a title. Silva may fight on the fox card but im callin bullshit on this rumor. We dont know whats gonna happen on saturday so i doubt the ufc would be bringing his name up on the fox card. plus theres just no way i see the worlds best p4p fighter fighting on a card thats not a ppv. that would b a waste of money from the ufc's point of view. im thinking something more along the lines of Overeem(if he is signed) vs. Mir #1 contender match or even Uriah Faber if they just wanna just throw some big names on the card
It wouldn't be on the first FOX card, and I highly doubt it'll happen at all.

First, the FOX card is only a one hour show, so they'd barely able to get 2 fights in, let alone a fight and a title fight, and there's ZERO percent chance of them risking overrun when going against Pacquaio. Secondly, it's not a financially good move for them losing a potential 600-800k buyrates on an Anderson fight. Thirdly, that's what 2 months after the Okami fight? My dick he's fighting after two months. Not even...it'd actually be like a month and two weeks.

Secondly, Hendo has said he's not going back to 185, nor is that an interesting fight at all...so this all just seems like BS.
---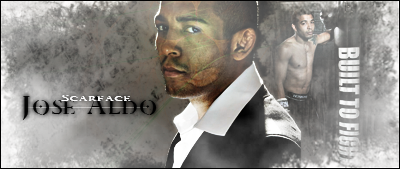 ---
Last edited by Roflcopter; 08-23-2011 at

10:28 PM

.
You really think they'd scrap the Sonnen-Stann fight after all the media attention it's already garnered?
Currently Active Users Viewing This Thread: 1

(0 members and 1 guests)
Posting Rules

You may post new threads

You may post replies

You may not post attachments

You may not edit your posts

---

HTML code is Off

---