View Poll Results

: Can Shogun make 185?

Yes
24
85.71%
No
4
14.29%
Voters: 28. You may not vote on this poll
Dropping from 205 to 185 is probably the most difficult cut in MMA. I cannot see him having as much success at MW as LHW.
As someone said before, could and would are different things.
He could very well cut to 185, and I could see him being a force in this division. Hell Kenny Florian was able to make 145!
But he never will...
---
You know what dog food tastes like? Do you? It tastes just like it smells... delicious.
Tyrone Biggums
I think he could for sure, he's smaller than many of the 185ers. I've actually been thinking of this since the Jones fight where he looked like a midget. It would be a great move and he would be a wrecking-machine at 185.

I am however pretty sure he never will, the guy enjoys his food it seems.

Sadly I think this is the reason for alot of skilled fighters not making it in the UFC with big strong wrestlers who are used to cutting crazy amounts of weight.
It's the same thing with Sexyama & some other fighters as well. I mean Rumble is pretty much the same size as Shogun if not bigger and he fights at two weightclasses below him.
---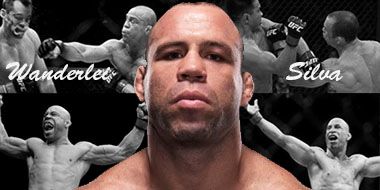 Quote:
Could and would are two different things.

Shogun could make 185 a lot easier than a lot of 185ers. I heard his wife once caught him after he checked into a hotel room near their home. She found him blacked out with empty tubes of chocolate chip cookie dough and burger wrappers all around him.
With a dejected shameful look on his eye...
I think he could certainly make the weight cut if he really tried too, he's not a big LHW at all. That being said, I don't think he is at a disadvange (exception being JBJ) fighting LHW fighters. He has fought larger LHW's before.
---
"Let them see that their words can cut you, and you'll never be free of the mockery. If they want to give you a name, take it, make it your own. Then they can't hurt you with it anymore." - Tyrion Lannister
Currently Active Users Viewing This Thread: 1

(0 members and 1 guests)
Posting Rules

You may post new threads

You may post replies

You may not post attachments

You may not edit your posts

---

HTML code is Off

---