UFC 134's Brendan Schaub visits favela, donates gear to Muay Thai school
---
Quote:
A trip two months ago to Brazilian favela (shanty town) Tijuquinha prompted Brendan Schaub to return tonight. This time, he and his team are bearing gifts.
Three duffel bags worth of gear – from Schaub sponsors RevGear, Echo Unlimited and Bony Acai – are going to Troupa Thai, a school that teaches in the impoverished mini-city within Rio de Janeiro.
"The kids were practicing jiu-jitsu on the cement," Schaub manager Lex McMahon told MMAjunkie.com (
www.mmajunkie.com
) as the team prepared to leave for the favela. "They had no gear. The guys from Troupa Thai said they could use some help."
So Schaub delivered.
"You go there, and these kids have nothing," the heavyweight said today at a pre-event press conference for UFC 134, which takes place Saturday at HSBC Arena in Rio. "Literally, nothing, and they're as happy as can be.
"They have heroes like (Antonio Rodrigo) 'Minotauro' (Nogueira), Junior Dos Santos, Royce Gracie, Vitor (Belfort). So they're training in mixed martial arts – jiu-jitsu, boxing, kickboxing – but they don't have the necessary equipment.
"For me, it was a rude awakening. It's stuff I'm not used to in Denver, Colorado – my little bubble – so I got all my sponsors together (to collect) donated gear."
And Team Schaub members aren't the only ones who are reaching out. UFC president Dana White said the fight promotion has similar plans in store for the favelas. While the scope of the outreach has yet to be determined, he said it's an essential part of bettering communities such as these that are stricken with overcrowding and crime.
"When you have these underprivileged areas and they can get involved in a combat sport, it releases aggression – it changes kids' lives," White told MMAjunkie.com. "It changes adults' lives, let alone kids.
"We know this for a fact. I've been doing this since I was 19 years old, and that's really where I came from. It's easy for us to slide into some of these neighborhoods and parts of town that need it and give them some help.
"What a lot of these places do down here is they hand out a few soccer balls, and kids play soccer. You do the same thing. You build an octagon and you give kids some equipment, and you'll have some world champions coming out of here."
Schaub, of course, is about to take on a former world champion. On Saturday, he meets Antonio Rodrigo Nogueira on the main card of the pay-per-view event, and he'll lobby for a title shot if he's successful.
But for now, he wants to encourage those who surmount poverty with passion.
Wait, why did i hate Schaub again?
Quote:
Wahit, why did i hate Schaub again?
He killed crocop? He was on team evans?
That's really sweet of Schaub, didn't think he was the nice guy type. Good on him, I'll be rooting for him the next time he fights unless it's someone I like more.

On a side note, there goes Dana again with his "I grew up in a tough neighborhood" crap. His mom's already outed how he grew up in a nice middle class white neighborhood with negligent crime levels but I guess if you wanna act like a gangster, you gotta have a cliche tough guy back story.
Damn...that is a good story. BUT I still want Big Nog to pull off a sub cuz Schaub is picking on the old schoolers...
training jujitsu on cement is hardcore, makes using judo mats and pads for muay thai a ***** game, its facts like this that could explain why they produce the best fighters in the world, say what you will but its a fact, just like the best footballers in the world learned when they where young to play on the street, or on the beach (also a fact about Brazil and footballers there is a lot of beach football out there), then once you can play on the cement or on sand, playing on a grass football pitch is just way to easy.

By donating this gear Schaub has probably helped make these kids softer.
---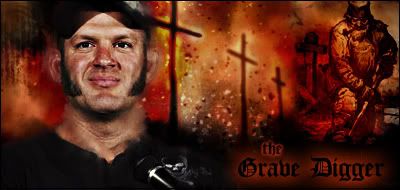 Currently Active Users Viewing This Thread: 1

(0 members and 1 guests)
Posting Rules

You may post new threads

You may post replies

You may not post attachments

You may not edit your posts

---

HTML code is Off

---