Rampage Jackson believes Jon Jones is spying on him - Jones' Agent Responds.
---
Quote:
If Quinton Jackson is to be believed, UFC 135 is starting to resemble Martin Scorsese's The Departed (or the original 2002 Hong Kong film, Infernal Affairs, for those cultured in Cantonese-language film). Jackson told Yahoo! Sports' Kevin Iole that he believes his camp has been infiltrated by a rat.

The reason? A fan on Twitter warned Jackson that Jones had a spy in his camp. To test out the theory, "Rampage" told his gym about an "injury" to his hand. Four hours later, UFC matchmaker Joe Silva contacted Jackson's camp to inquire about the injury rumors.

Jackson's manager, Anthony McGann, quelled Silva's fears about another injury messing up his plans. When McGann asked Silva who told him the news, Silva responded that he received a phone call from Malki Kawa, Jon Jones' manager.

Kawa spoke with Iole and denied the spy accusations (emphasis mine):

"I promise to God, I have no spy in that camp," Kawa said. "It's completely and totally untrue. There is nothing to it at all. It's funny he said that, though, because we've heard he has had old training partners of Jon coming in to work with him. We don't care and it's kind of hilarious he's doing this. But I can guarantee you there is nothing at all that is true about this other than that I called Joe Silva after someone put out a thing on Twitter that Rampage was injured and pulling out. I wanted to know what was up, but it was no more than that. That is it."

Malki Kawa follows 64 people on Twitter. Four members of the Bloody Elbow staff, including myself, have no recollection any report about an injury to Quinton Jackson, be it on Twitter or elsewhere.

This isn't the first time Jackson has been paranoid about the integrity of information in his camp. Following his loss to Rashad Evans at UFC 114, Jackson told Fighters Only that he suspected Evans had prior knowledge.

"I remember one other thing he was doing - he was punching me in my knee," Jackson said. "It was weird because I had suffered a real bad knee injury in camp but we kept it secret, we didn't say anything about it and we didn't even tell the UFC. I told my doctor and that was it, he helped me out but I was going to back out of the fight. ... Why was he punching me in the knee though? That's kind of weird - did he find out about the injury? I don't know. Its weird."
http://www.bloodyelbow.com/2011/8/29...-spying-on-him
---
2013 VIP FFL Champion
THE DRAGON RIDES AGAIN - 12/20/14
Machida - Alves - Cruz - JDS - Weidman - Condit - Pettis - Edgar - Cowboy - Dodson - Okami
Amateur
Join Date: Apr 2010
Posts: 119
If this is true this would be a lower blow than GSP greasy in the Penn fight!!
Bantamweight
Join Date: Mar 2010
Posts: 786
Opposing camps spy on each other all the time during training in every combat sport, I don't see how this is special.
Join Date: Oct 2009
Location: Ohio
Posts: 2,719
Someone call Jason Borne this shit just got real!

In all seriousness if there's seriously someone funneling information to the Jones camp about injuries, and potential physiological imperfections, that is the lowest of the low. There's a difference between, oh his sprawls aren't getting better, and injured his hand in training, so he won't throw as many lefts. That's just not something the opponent should be privy to.

I hope this asshat gets outed and has to go 5/5 with Rampage in the gym.
---
Sig courtesy of that photo-matic magician limba
Quote:
I went out the way that I fight. I went out on my shield. Thatís it. Done. --Chuck Liddell
Quote:
My goal is to end my opponent --Carlos Condit
Flyweight
Join Date: Jun 2010
Posts: 336
It's me, I'm the rat. I also told Jones' camp not to worry because Rampage is still a one dimensional fighter.
No smoke without fire, Jones continues to appear a very unlikeable and disprespectful character.

It's more than just a made up rumor when Rampage has conducted this test and the results are so suspect. Am I right in saying Evans was in Jones' current team when he prepared for Rampage?
---
Wouldn't surprise me one bit, Jones seems like a real snake to me.
---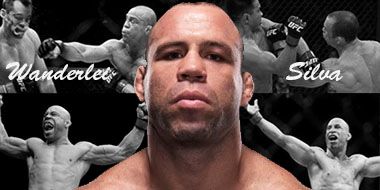 Kawa says he promises to god HE has no spy in that camp. He didnt mention anything about Jones. TBH with Jones this wouldnt really surprise me. I think the guy is majorly insecure and insecure people to drastic things. Jones makes it really hard for me to like him BUT i really want to like him i really do. So i hope this is just Rampage drinking too many energy drinks again.
---
You're not terribly important to me

Join Date: Jul 2010
Location: Sell me this pen
Posts: 15,445
jones doesnt want to lose a title to a guy with frankenstein footwork and a guy who "disrespected" jones at the press conference as he said
---
Jim Norton
Nick Dipaolo
Dave Attell
Dave Chappelle
Bill Burr
Joey Diaz
Colin Quinn
Bob Kelly
Rich Vos
Patrice O'Neal
Louis CK
Currently Active Users Viewing This Thread: 1

(0 members and 1 guests)
Posting Rules

You may post new threads

You may post replies

You may not post attachments

You may not edit your posts

---

HTML code is Off

---