Kurt Angle says he was recently offered an UFC contract - Dana calls bullsh*t
---
Quote:
(Rear-naked-choke to the ankle: If done right, no can defend.)
Kurt Angle appeared on a recent episode of MMAWeekly Radio and dropped a bombshell that he was very close to coming to terms with the UFC recently.
A former Olympic gold medalist in wrestling, Angle says that appearing in the soon-to-be-relesed MMA movie, "Warrior" re-stoked his fire to compete in MMA. Following his last appearance in the Olympics, Angle chose pro wrestling over MMA and has hinted ever since that he would try his hand at the sport one day.
"I actually contacted Dana White again after the movie. I flew out to meet him once and got a great offer. I contacted him again, I was thinking about dropping out of [TNA] Impact Wrestling, and there were some personal problems with my marriage and I just wanted to get away," he explained. "I contacted Dana White, I flew out, and he had me take the UFC physical. I passed it, thank God, and he gave me the offer."
He says that some of the clauses in the deal were stifling to his wrestling career and his counter terms, which likely were financially-related weren't a positive fit for either party.
"The terms weren't good, I mean not for me, and the terms I gave him weren't good for him. He wanted me ready in four-and-a-half weeks; I wanted three to six months," he pointed out. "So I respect Dana White and I love him to death, very good friend. I knew I was capable of winning in four-and-a-half weeks, but I wanted to be at my best."
The UFC president responded to the 42-year-old former WWE champion's claims via Twitter with a short, but concise reply: "love Kurt, but not true."
Source: CagePotato.com
this guy
---
Super Heavyweight

Join Date: Jan 2010
Location: Latvia
Posts: 4,108
He is also supposedly training hard to get in the Olympic team. Here's a quote..

I Am The Best Wrestler Ever. Nobody Can Do What I Do. I'm the Best Period. If Anyone thinks Differently they Are Idiots. I Will Make
Oly … Have Respect from Mma Fighters. Eddie Alverez. Others too. I Am The Best Ever. I Will Prove It!!! I Will Make Olympic Team.
I Have the Ability. If U Don't Believe, just Watch. GOD Bless.
A contract to be a mascot maybe.
---
.
BELIEVE!
Here we go with the endless discussions whether he would've made it or not.

Kurt Angle was an elite wrestler, very athletic and had he gone to MMA right from the start, we'd talk about him right now, not Tito Ortiz's or whatever.

I think he starting to lose his mind however, all those years in the pro wrestling world, all the trauma etc. has definitely left it's mark. This article just proves it. We should just leave his delusional ramblings alone and not criticize him.
Poor guy's took way too many shots to the head, it's real sad and really makes you wonder why these pro wrestlers do this stuff. I remember a long time ago watching him do the moonsault off the cage on Chris Benoit when I was a kid, I was a huge Kurt Angle fan back in the day, especially when he gave the Undertaker the scooter.

I think he would have done well, guys would have had a hard time stuffing his takedowns for sure. Today he'd be killed I imagine he'd cut to 205, which means he'd be in there with Machida, Shogun, Rampage, Rashad, and of course, Bones.

The sad thing is, I think he's still wrestling.
---
2013 VIP FFL Champion
THE DRAGON RIDES AGAIN - 12/20/14
Machida - Alves - Cruz - JDS - Weidman - Condit - Pettis - Edgar - Cowboy - Dodson - Okami
Quote:
Originally Posted by
TheLyotoLegion
View Post
course, Bones.

The sad thing is, I think he's still wrestling.
As in pro wrestling? He sure is. He probably won't stop until his on a wheelchair. Sad.
Quote:
In April 2011, Angle revealed that he was planning a comeback to amateur wrestling for the 2012 Summer Olympics in London.
Kurt's body is ruined. He can't compete. Maybe 10 years ago.
---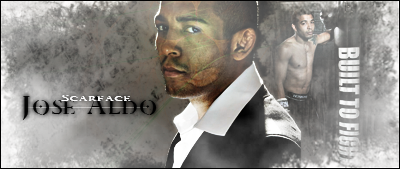 Quote:
Source: CagePotato.com
this guy
does he think anyone believes this? It's ludicrous and Dana already denied on his twitter.
LOL@ dana demanding he fight in 4.5 weeks. Even if for some reason he wanted to put on a freakshow bout like this guy vs ANYONE there's no reason he would demand it to happen in 4.5 weeks, unless Angle was demanding to be salaried instead of paid per bout or something
dude just tryin to keep his name in the news
---
Everybody good, plenty of slaves for my robot colony?
Quote:
As in pro wrestling? He sure is. He probably won't stop until his on a wheelchair. Sad.
Really? Damn he's gotta be in his 40's or something. That's when most of them stop, I can't possibly see how he still is wrestling after all of his neck injuries alone, not to mention all the bumps they take.
---
2013 VIP FFL Champion
THE DRAGON RIDES AGAIN - 12/20/14
Machida - Alves - Cruz - JDS - Weidman - Condit - Pettis - Edgar - Cowboy - Dodson - Okami
Currently Active Users Viewing This Thread: 1

(0 members and 1 guests)
Posting Rules

You may post new threads

You may post replies

You may not post attachments

You may not edit your posts

---

HTML code is Off

---