You hate EVERYONE.
And what do you mean "showboats in the cage" I haven't seen Melvin Guillard showboat in over 5 or 6 fights if that.
---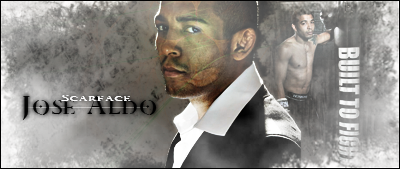 Banned
Join Date: Aug 2010
Location: Idaho
Posts: 2,848
I dislike:
Brett Rogers
Melvin Guillard
Jon Jones
Matt Hughes
Antonio Rodrigo Nogueira
Junior Dos Santos
Anderson Silva
Donald Cerronne
Dan Hardy
Michael Bisping
Nick Diaz
Nate Diaz

That's a dozen fighters exactly out of 100+ fighters under the Zuffa banner. I'd hardly call that "everyone". Some of those fighters are extremely popular on this forum especially, but so what.

And I'm tired of having to explain myself over and over again. I've already apologized twice for my misleading post and have already clarified the situation. This thread is about Brett Rogers, not false accusations about me being a racist, the terminology and definition of "ghetto" (though I enjoyed Soakked's history lesson), or even why some people can't accept the fact that I don't like Melvin Guillard.

PM me if you want to debate, I'm not about to get flagged for forum disruptions.
Currently Active Users Viewing This Thread: 1

(0 members and 1 guests)
Posting Rules

You may post new threads

You may post replies

You may not post attachments

You may not edit your posts

---

HTML code is Off

---