I'm excited about the changes and curious. Obviously can't pass judgement until we actually see them, but I doubt Dana would let the production get worse.
---

"There are three things all wise men fear: the sea in storm, a night with no moon, and the anger of a gentle man."
Homicidal Maniac

Join Date: Apr 2007
Location: Houston, Texas
Posts: 6,193
I really like the gladiator intro
i guess im one of the few who dont want the ufc to look like all the other sport shows
---
Over! 2,000,000 Views!
I really like the gladiator intro too mate. But I can see why it needs to go.
It's old, it's a throwback to the more "barbaric" days of MMA - which is something FOX and thereby UFC needs to distance themselves from.
And I can't wait to see what they come up with
---
I like that video game feel when they compare the fighters on which one has the edge on striking, aggression, control and ground game, i dig that and they could go in that direction IMO; but there's a lot of room for improvment really and one thing i would improve is the way they hype/promote the fights.
I find hard to root for a fighter when i don't know if what hes saying is really what he thinks or just a cheap way to sell a fight by disrespecting other fighters/camps, and if the UFC is really trying to hit the big mainstream worldwide they need to stop this. Outside the US/WWE fans, I don't know anyone who dig this kind of promotion (not saying there isn't), you can take the BR fighters as example, none talk shit about other fighters (not counting a couple clowns who usually are not popular here); I mean sure if u have beef with the guy and want to go public on what he did, how you feel or on how you will murder him in the cage, then fine. Just don't do that and act like a bitch after the fight kissing each other cheeks or anything.
Because a Two-Faced person is all we need in life, right?
Of course this is just my noob opinion but IF they are going for a major change overall and want to be BIG worldwide, and I mean BIG this is something they need to go thru.
I don't like the intro, lol my friends and I comment on how it needs to change every time the UFC comes on. I like the tale of the tape and Rogan and Goldberg. I think a pre/post fight show would be good especially if you get veterans of the cage in there, randy, frank, chuck ect... ALSO entrances are good the way they are with the fighters coming out with their teams and what not, but a little more flash would probably draw viewers.
---
"Haters gonna hate."-Your Mom.
I'm happy to see the gladiator intro go; it was starting to remind me of "Deadliest Warrior" every time I saw it.
Banned
Join Date: Apr 2009
Location: Manchester
Posts: 5,115
I'm shocked so many of you like the Gladiator intro. It's appalling and horribly dated.

INTOOO PIECESSSSSSSSSSSSSSSSSS!!!

Terrible.

I welcome this change. I'd love to see a pre/post fight show. They also need big butt ring girls.
Quote:
I am not a fan of the Gladiator Intro, that was cool a when it first cam out but the UFC has moved on since then, I am more than happy with it having more of a "Sports Feel" to it, if that makes sense.

Don;t want to lose Rogan or Goldie though, that's something I would be very happy with, but I guess it depends on how much UFC is going to be on Fox moving forward
Why do ppl still harp on about this, dana already said they aint goin anywhere
---
To Live is 2 suffer, 2 survive? well that is 2 find meaning in the suffering
Quote:
Why do ppl still harp on about this, dana already said they aint goin anywhere
Just saying dude, Let's be honest here, Goldie isn't exactly the best commentator in the world. He makes mistakes and screams and shouts and gets stuff wrong.
Now I love him for that, I really do & I don't want him to go anywhere, I'm just saying that if in the future, the UFC builds a solid partnership with somebody, then the actual thought process of replacing him may well come up.
---
Big Thanks to KryOnicle for the sig!
Fav Fighters

HW: Frank Mir
LH: Lil Nog
MW: Bisping
WW: Hardy
LW: Ross Pearson
Quote:
I really like the gladiator intro
i guess im one of the few who dont want the ufc to look like all the other sport shows
You me M_D fight the power!!!!
---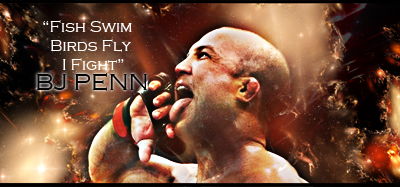 "If you get hit and it hurts hit him back you not knocked out yet."-Joe Doerksen
The Toxic Terrors (FFL)
Demetrious Johnson*Eduardo Dantas*Emanuel Newton*Will Brooks*Michael Page
Currently Active Users Viewing This Thread: 1

(0 members and 1 guests)
Posting Rules

You may post new threads

You may post replies

You may not post attachments

You may not edit your posts

---

HTML code is Off

---