Kampmann looking to "Whoop some ass and make a statement" at UFC 139
---
Quote:
And that "somebody" would be Ricky Story, who faces the former middleweight at the upcoming UFC 139 pay-per-view on Nov. 19 in San Jose, California.

Kampmann (17-5) is coming off a "Nightmare" decision at UFC on Versus 3 to division wildman Diego Sanchez. His unanimous decision loss to "The Dream" was his second straight defeat -- and the second that could have very easily been scored in his favor.

Prior to his loss to Sanchez, "The Hitman" was edged out by former Strikeforce Middleweight Champion Jake Shields, who wasn't "great" in his Octagon debut but still managed to overcome the Dane.

According to Kampmann (via Buddha Sport), the days of going to the judges' scorecards are over:

"I think Rick Story is a real tough opponent. He comes forward and he's a great wrestler but he can punch too so I think it will be a war. His wrestling is definitely the strongest part of his game but I'm prepared for that. I'm not going to let him take me down. If he does get me to the ground, I will pop right back up and punish him. No wrestler is ever going to hold me down. I am sick of letting these fights go to the judge's decision, especially the way the decisions have been going in my last two fights. I beat Diego up pretty badly and he has got the scars to prove it. I won that fight. I'm not looking to go the distance ever again. I plan on going in and finishing Rick Story. I'm here to whoop somebody's ass and make a statement."

Also falling on hard times is Story, who is probably eager to erase the "Horror" of his unanimous decision loss to Charlie Brenneman at UFC on Versus 4 back in June.

Story (13-4), who was expected to headline opposite the hormonally-challenged Nate Marquardt, was instead upset by the late-replacement "Spaniard" and sent back to the middle of the pack.

A loss here, for either man, will likely eliminate them from title contention for the foreseeable future.

UFC 139 is expected to be headlined by the return of Dan Henderson, as he goes head-to-head with former PRIDE brawler Mauricio Rua in the night's main event.

Also set for the "Silicon Valley" fight card is a middleweight mash-up between San Shou striker Cung Le, making his Octagon debut against Brazilian smashing machine Wanderlei Silva.
Source: MMAMania.com
Can't wait for this fight
WAR Kampmann!
---
It's about bloody time. He should and could of beaten Shields and Diego (he destroyed Diego imo). If he goes out there looking to kill someone, trying to WIN not trying to not lose, he'll be a huge force in the division.

I think he walks through Story here. Really want to see Kampmann back on a streak and showing his full potential.
---

"There are three things all wise men fear: the sea in storm, a night with no moon, and the anger of a gentle man."
He has all the tools needed to be a great fighter - he just needs to stick to a damn gameplan for once :P
---
MMA Fanatic
Join Date: Feb 2011
Posts: 3
"Hormonally challenged".

Kampmann is the worst opponent any prospective top-10 welterweight could draw. That said, I didn't like how he dropped off in the second round of the Shields fight, not sure how his cardio would hold up after prolonged grappling with Story. Kampmann by TKO, though.
The author loves his "inverted commas" doesn't he!! I too thought Kampmann dominated Sanchez, I thought it was pretty obvious too.
Not really a fan of Rick Story, all he has is his wrestling - his stand up is overrated and his jitz is basic, if kampmann can stop the TD he'll win this very handily.
---
Good stuff, I'm not a Story fan but fair dues, he smothered another slick striker in Alves without actually taking the fight to the ground, and if he did it was only briefly.

Cage hug, frustrate, do well in quick slugfests, and Alves hits hard. Martin can outsmart Story everywhere though. This should be a great fight and a great event as a whole.
---
Martin Kampmann needs to stop backing up, period. I remember when he agreed to spar that reporter with zero experience, the reporter was STILL the aggressor! haha

He's a lot like Mousasi. Let those guys talk to an MMA judge for 10 minutes and they'd become top 3 in their division.
---
WAR CIGANO
sig credit to
Limba
lobster train.
Quote:
Kampmann (17-5) is coming off a "Nightmare" decision at UFC on Versus 3 to division wildman Diego Sanchez.
Kampmann is coming off a "Nightmare" of a decision.
Har dee har.
Kampmann's standup is supposed to be technical and high level but he doesn't seem able to fight well moving backwards.
Luckily he's been training hard with elite reporter strikers to fix this.
---
Hard work is the only real PED.
Prospects -- Doo Hoo Choi, Ashlee Evans Smith, Mickey Gall, Sage Northcutt, Thomas Almeida, Yair Rodriguez, Lorenz Larkin, Robert Whittaker
Kampmann has had shit luck, he laid a beating on Diego and beat Shields and somehow managed to get both wins stolen from him.
---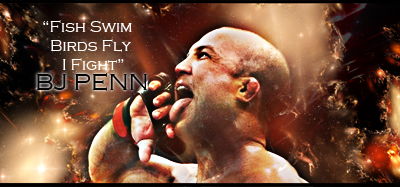 "If you get hit and it hurts hit him back you not knocked out yet."-Joe Doerksen
The Toxic Terrors (FFL)
Demetrious Johnson*Eduardo Dantas*Emanuel Newton*Will Brooks*Michael Page
Quote:
Kampmann has had shit luck, he laid a beating on Diego and beat Shields and somehow managed to get both wins stolen from him.
Thats prety much it...I hope Dana and Joe Silva realize that too, it would be a shame if he lost his next fight and got cut.
Currently Active Users Viewing This Thread: 1

(0 members and 1 guests)
Posting Rules

You may post new threads

You may post replies

You may not post attachments

You may not edit your posts

---

HTML code is Off

---