New Dana Interview: No More Wandy vs. Chuck
---
I must agree that the Pride owners are not the smartest people out there. tsk! tsk! Here's a short interview:
Quote:
Dana White: Liddell vs. Silva Matchup No Longer a Possibility
Posted by Performify on February 27, 2007 at 2:52 pm ET

According to a report from Canada's CBC, UFC President Dana White is now completely discounting the possiblity of a future matchup between current UFC light heavyweight champion Chuck "The Iceman" Liddell and recently dethroned PRIDE Fighting Championships middleweight champion Wanderlei Silva.

As we previously reported, Silva was defeated this weekend at PRIDE 33 by MMA veteran Dan Henderson.

The article quotes Dana White as saying:

"I'm pissed off he didn't lose to Chuck. They (Pride) threw away the biggest fight in MMA history. Not only are they No. 2, they're not the brightest bulbs on the porch either… I wanted that Wanderlei Silva fight so bad. I knew Chuck Liddell would knock him out. I knew it and it's gone. I don't know, we're trying to figure out what we're going to do with Chuck next."

White goes on to say yet again that Liddell will likely move up in weight to take on top heavyweights. The article quotes Dana as saying, "Chuck doesn't have too many more options now at light-heavy and Chuck's already talking about going after a couple of the bigger guys." But most interesting to me:

Asked if Pride's Mauricio (Shogun) Rua would make a good substitute for Silva against Liddell, White said: "Nobody knows who the hell Shogun is."

Sorry Dana, but Shogun is the guy who would run through 95 percent of your current light heavyweights — and would certainly give Liddell a tough challenge in my opinion.

It seems any time White gives an interview these days, he releases several interesting tidbits of information. Check out the full article to see everything Dana had to say. Here are some highlights — not all of it is groundbreaking, but we get official confirmation of several things we've previously speculated:

"The winner of the MacDonald-Franklin fight is in line for a title shot."
"The winner of Sylvia-Couture will meet the winner of the UFC 70 bout between Filipovic and Gabriel Gonzaga."
"The UFC is returning to Southern California in September, probably to Anaheim."
"If Hughes defeats Lytle on Saturday and St. Pierre disposes of Matt Serra in UFC 69 in April in Houston, the two will meet for a third time — hopefully in Canada. "I'd really love to do Hughes-St. Pierre up there," according to White."
White was almost speechless when told of New Era Fighting, a newcomer to the MMA scene, and its plan for a one-million-dollar winner-take-all tournament finale against veteran fighter Kimo. "I'm in New York (and) there's about 50,000 people downstairs right now that can beat Kimo."
Asked if he can foresee a time when women will fight in the UFC, White was blunt, replying, "No. I can't."
It's unfortunate to see that White is now completely discounting any possibilty of the matchup with Silva. Liddell vs. Silva has been the source of numerous debates and much anticipation over the years.

UFCjunkie.com - UFC blog for MMA news, rumors, gossip, fighter interviews and event previews/recaps
---
Mac Danzig is still on his back; his sweaty, pumped white torso is flushed with the auburn heat that auburn skin produces when it is aroused. His panting, fetching head has been pushed up against the cage by... Marc Bocek's energetic pounding...
---
Last edited by buo; 02-27-2007 at

03:32 PM

.
Megaweight
Join Date: Nov 2006
Location: Kansas City, Missouri
Posts: 5,148
Nobody knows Shogun my ass. Anyone that knows MMA should know Shogun. But then again, Dana has said that if its not UFC he doesn't see it. That explains why he doesn't know what he's talking about. I still blame him for Wandy vs Chuck not happening. He dodged that for awhile and made up as many excuses as he possibly could.

If he doesn't know who Shogun is then he's severely sheltered.
---
MMA Fanatic
Join Date: Feb 2007
Location: toronto
Posts: 23
I don't think its a matter of Dana not knowing who shogun is, its the fact that Dana doesn't want to thread in those waters as yet. Shogun is one hell of a fighter on a serious winning streak.12 wins 1 loss. And the only reason for the loss is because he broke his arm. 90% of his fights ended in the first round.
MMA Fanatic
Join Date: Feb 2007
Location: toronto
Posts: 23
Silva came to the UFC wanting the fight with Chuck.Everybody saw it live. It was in his hands and he didn't make it happen, and now he's passing blame.
Its more Dana White bullsh*t. I know I'll probably get flak for this but Dana is one of the main reason why I would like to see Chuck Liddell get KTFO by somebody. I just want to see the look on his face when his poster boy suffers a crushing defeat just like Wanderlei did at Pride 33. Maybe then he'll stop spewing this kind of sh*t!
---
You forget that this isn't just some brutal sport where everyones out to kill each other. Its much more like a game of physical chess.-looney liam
Dana sure like to get the former title holders back in the contention very quick
Listen to Rampage vs Chuck when Dana's commentating sounds like hes about to cry. I seriously think he would ball like a baby if Chuck lost.
---
lol, noone knows who shogun is my ass. Dana just doesn't want chuck to get MAULED.
I think that Dana is saying that most of the people here in the US don't really know who Shogun is, He's not claiming that he doesn't. He knows that Wandy was at least known to the UFC fans because he used to fighter here. Shogun is a great fighter, but he would not be the draw that Wandy would have been and we all know it. That is all he's saying.

I agree that he had the chance and let it slip away. I don't blame pride for that not happening, I blame Dana.

Besides I think that Chuck would win that fight just as he would have against Silva.
---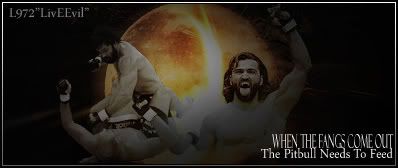 dana is so full of shit what does it matter anyway most common fans dont even know who wanderlei is either as long as they inform the common fan on who shogun is and his credentials then im sure the same hype would surround it
---
"Obviously Today is a great day in MMA.....Pro Elite is dead" - Dana White
Currently Active Users Viewing This Thread: 1

(0 members and 1 guests)
Posting Rules

You may post new threads

You may post replies

You may not post attachments

You may not edit your posts

---

HTML code is Off

---