Kanto - thanks for including Bendo vs Guida - Awesome fight, such as shame alot of people didn't get to see it
---
Flyweight
Join Date: Sep 2011
Posts: 281
Quote:
Kanto - thanks for including Bendo vs Guida - Awesome fight, such as shame alot of people didn't get to see it
I thought long and hard about which Guida fight to have. Any top 25 should include at least one of his fights, but almost all of them are top 25 material. Easily top 3 most exciting and enjoyable fighter to watch, win/loss doesn't matter.
Amateur
Join Date: Nov 2011
Posts: 134
Quote:
I thought long and hard about which Guida fight to have. Any top 25 should include at least one of his fights, but almost all of them are top 25 material. Easily top 3 most exciting and enjoyable fighter to watch, win/loss doesn't matter.
Top 3? Really? It's really only fun to watch him when he gets smacked around because he goes into panic mode. If he is handily winning, it's by lay n prey. Not that enjoyable.
Well I was actually at the Honda Center watching it with my own eyes. I agree that Guida is definately a good fighter. Alot of his fights do go onto the top because of his cardio.
---
The Emoticon Guy
Mir vs Lesnar 1 should be included.

A complete noob watching that fight will come away knowing that in MMA... anything can happen.
All right, I'll give this a go. I'm wording this as I am writing to a new fan. So don't get insluted if I'm explaining things you already know.

1. Dan Henderson vs Shogun Rua
One of the greatest fights in MMA history between two of the very best 205'ers of all time, displaying heart, mental toughness and a ridiculous willpower from both guys.

2. Forrest Griffin vs Stephan Bonnar I
The most important fight in UFC history and a scrap that stands the test of time. The aftermath with Dana announcing that both guys will get the contract and the fighters hugging it out is always a nice moment to see.

3. Anderson Silva vs Forrest Griffin
The greatest of all time at the very top of his game, absolutely dismantling the bigger, more physically imposing Griffin with Matrix esque moves. If this won't get you hooked on MMA nothing will.

4. Frankie Edgar vs Gray Maynard III
Everyone loves a good old Rocky story and it doesn't get much better then this. Frankie going on to scoring the KO on Gray Maynard after absorbing massive amounts of punishment early in the fight really is something to behold.

5. Don Frye vs Yoshihiro Takayama
To this day the craziest all out brawl in MMA history. Both guys threw technique out the window and went after each other like nothing we've ever seen before. This should get your blood boiling.

6. Chan Sung Jung vs Leonard Garcia I
A crazy slugfest of a fight that left Joe Rogan in the booth screaming "This is like a Rocky movie!!". A fight that will be rewatched again and again by fans in the years to come.

7. Fedor Emelianenko vs Kevin Randleman
In the legendary career of Emelianenko, this is a fight that really stands out from the rest. The way he survived the ridiculous impact of the suplex from Randleman and went on to win the fight is the stuff that legends are made of.

8. Anderson Silva vs Chael Sonnen
The injured Anderson Silva, seemingly down and out after the constant battering from Sonnen, pulls out a triangle choke in the dying seconds of the last round and gets the tap. One of those fights that couldn't have been scripted any better.

9. Nick Diaz vs Takanori Gomi
A fight that is often brought up when hardcore fans are discussing their favorite fight, and for good reason. A fight that had it all, exciting knockdowns, taunting, momentum shifts, and one of the most memorable submission victories of all time to end it all.

10. BJ Penn vs Diego Sanchez
In a fight many fans predicted Diego Sanchez would win by overpowering and outlasting Penn, "The Prodigy" showed the world that technique can overcome strength and power, and BJ won the fight by laser sharp counter punching and impeccable takedown defense, eventually stopping Sanchez in the last round.

11. Wanderlei Silva vs Rampage Jackson II
The second installment in one of MMA's most storied rivalries, Jackson was looking for revenge but was was left battered hanging in the ropes after taking a barrage of knees from Silva. The Axe Murderers finest hour.

12. Shogun Rua vs Antonio Rogerio Nogueira
In a fight where the winner would go on to reach to finals in the PRIDE Middleweight Tournament, both fighters laid it all on the line. A thrilling clash between two well rounded fighters who could do it all.

13. Antonio Rodrigo Nogueira vs Bob Sapp
A fight that really shows what BJJ and MMA is all about. After surviving the early onslaught from the much bigger Sapp, Nogueira eventually turns the tables and submits Sapp with an armbar.

14. Fedor Emelianenko vs Mirko Cro Cop
In one of the most anticipated fights in MMA history, the unbeaten champion Emelianenko took on the wrecking machine Cro Cop. After early success with jabs and body kicks by Cro Cop, Emelianenko was able to turn the tide and win the decision in a intense and historically important bout.

15. Chuck Liddell vs Wanderlei Silva
When Wanderlei Silva signed with the UFC in 2007, the fans demanded his first fight should be against long time 205 standout Chuck Liddell. In a fight that was voted the #2 best fight in UFC history, both fighters left it all in the octagon and it proved to be worth the wait.

16. Brock Lesnar vs Shane Carwin
In a heavily promoted heavyweight clash, Shane Carwin seemed to have the fight all but won in the first round, hammering the champion with strikes. Lesnar survived the storm and came back to win the fight in the second round with a arm-triangle, silencing doubts that he had no submission game.

17. Lyoto Machida vs Shogun Rua I
In one of the most stylistically interesting championship fights ever, karate expert Machida and muay thai fighter Shogun fought to a decision in a thrilling standup battle. Machida won a hotly contested decision, but the fight still stands as one of the greatest technical kickboxing bouts in MMA history.

18. Kazushi Sakuraba vs Royce Gracie I
In a grueling 90 minute battle without judges and time limits, the MMA poineer Royce Gracie suffered his first ever loss at the hands of Kazushi Sakuraba. Sakuraba would go on to beat several other Gracie clan members, earning him the nickname "The Gracie Hunter".

19. Chuck Liddell vs Tito Ortiz II
The long-awaited rematch for the belt would finally happen at UFC 66, after two and a half years of tension and trash talk since their last encounter. Liddell finished Ortiz by strikes in the third round, making his fourth title defense. The event scored a impressive 1 million PPV buys, and was a big success for the UFC.

20. Shogun Rua vs Jon Jones
Jon Jones was the challenger that awaited champion Shogun Rua, who came into this fight being out almost a full year with knee problems. Jones proved to be to much to handle for the champion, who went down in the third round to knees and punches, making young Jones the new UFC Champion of the world.

21. Diego Sanchez vs Clay Guida
The fans knew what they had coming their way after this fight was announced and it did not disappoint. Both guys swinging for the fences from bell to bell, tagging each other with hard shots but popped back up and kept going.

22. Georges St-Pierre vs John Fitch
GSP's title defense was expected to be a tough one, against the nard nosed grinder John Fitch. St-Pierre rose to the challenge, and battered Fitch for the entire duration of the bout. Fitch refused to get finished and hanged on for the whole fight, but he looked at no point likely to win the fight. St-Pierres best performance.

23. Ben Henderson vs Anthony Pettis
In the very last WEC fight, "Bendo" and "Showtime" left it all in the cage, providing some technical, high paced action. One of the most memorable moments in MMA history comes from this very fight, when Pettis landed one of the wildest kicks we have ever seen in the cage.

24. Nick Diaz vs Paul Daley
Two red hot rivals clashed for the Strikeforce Welterweight Championship, and fireworks ensued. Diaz seemed willing to slug it out standing with boxing standout Daley, and after getting dropped a few times in the opening minutes, Diaz turned up the pace and peppered Daley into a first round stoppage.

25. Randy Couture vs Tim Sylvia
For his return fight to the UFC, Couture would face 6'8 dominant heavyweight champion Tim Sylvia for the title. Not many people gave Randy much of a chance if he had to stand up with Syliva, but Couture, to a deafening roar of the crowd, dropped Sylvia within seconds of the first round, and went on to win every single round, thus becoming the UFC Heavyweight Champion at the age of 43.
---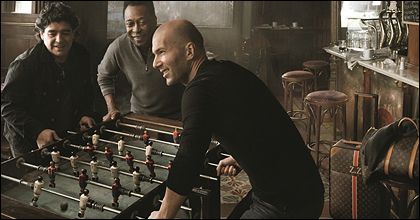 Great list mrbox

I just don't agree with silva vs sonnen,
it was kind of a boring fight.
---
McCall, Faber, Aldo, Nate, Nick, Lyoto, TBD, Hunt
Forever hanging in Anderson Silva nuts
Flyweight
Join Date: Jul 2010
Posts: 422
---
Quote:
With that in mind, my top 25 fights for a new fan -
not
my top 25 fights of all time, although the top 2 are:
Shogun vs Hendo (best MMA fight of all time, and with two legends)
Anderson Silva vs Sonnen (the most dominant UFC champ of all time in his toughest fight)
Korean Zombie vs Garcia (one of the best fights of all time)
Royce Gracie vs Gordeau (this is where it all started, UFC 1)
Sanchez vs Koscheck (this is where UFC started its second coming, TUF 1 finale)
Emelianenko vs Werdum (at the time of the fight Emelianenko was considered one of the most dominant fighters of all time, with an unprecedented and unmatched record)
Quinton Jackson vs Wanderlei Silva 2 (classic fight with two legends, and a rivalry for the ages)
Quinton Jackson vs Wanderlei Silva 3 (classic fight with two legends, and a rivalry for the ages)
Edgar vs Maynard 1 (Improbable and incredible performance)
Edgar vs Maynard 2 (Another improbable and incredible performance)
Sanchez vs Guida (MMA at its brutal finest)
Hendo vs Bisping (a decisive finish to a TUF season full of smack talk)
JDS vs Velasquez (UFC debuts on network television)
Cro Cop vs Wanderlei Silva 2 (two legends showing their signature styles and moves, one brutal finish)
Cruz vs Faber 2 (pure technique)
Mir vs Minotauro 2 (when they first met, Mir delivered the first KO to Minotauro, who later claimed the loss was because he was sick. Rematch to settle the score)
GSP vs Penn 2 (arguably the best pound-for-pound match-up in MMA history)
Couture vs Silvia (the shot that was heard all over the MMA world)
Machida vs Couture (another shot that was heard all over the MMA world)
Anderson Silva vs Griffin (real world meets The Matrix)
GSP vs Hughes 3 (third match in a great rivalry with two champs from different generations of fighters)
Lesnar vs Mir 1 (Lesnar the pro wrestler is welcomed to UFC)
Lesnar vs Mir 2 (Lesnar the MMA fighter gets a rematch)
Shogun vs Machida 2 (rematch after a hotly contested and often questioned split decision)
Aldo vs Swanson (one of the most spectacular finishes in MMA history)
wow..
in that list of 25 you dont think Wandy Vs Chuck is worthy of being in there?? even for a new fan.
id say you maybe forgot to add that fight in.
still working on my list
Oh yeah, I forgot about Liddell versus Silva. Should've included that.
---
The Emoticon Guy
Currently Active Users Viewing This Thread: 1

(0 members and 1 guests)
Posting Rules

You may post new threads

You may post replies

You may not post attachments

You may not edit your posts

---

HTML code is Off

---