Never say never.

I'm not agreeing with the Bleacher Report by any means but when money is involved, anything can happen. Not saying it did though.

The first standup wasn't horrible, probably could have been delayed but not horrible. The second one was quite bad, Dan likely was influenced by the crowd on that one.

I doubt that this was a fix but the Kimbo/Thompson fight felt like one just like the Kimbo/Petruzelli one probably was supposed to be as well. Just see the .gif of the reaction from the EliteXC guys from the Kimbo/Petruzelli ending, as incriminating as you can get without an outright confession.
---
Check out the new MMA Forum app for the Android
I wouldn't put anything past Zuffa. They are shady as hell.
I really don't see an a big enough upside for the UFC. Vitor is a big draw but the risk of it coming out they bribed a ref to fix a fight, would be devastating to the sport at this stage I would think.
---
Forum GP - Season XI - Champion
Flyweight
Join Date: Jun 2010
Posts: 336
Ok guys, you got me. I paid off the ref.
Quote:
Originally Posted by
Canadian Psycho
View Post
I don't doubt that Dan was reacting to the Brazilian fans, and perhaps even out of his own personal sense of dissatisfaction with AJ and the weigh-in fiasco... but I'd not go any further. A referee, with added pressure from the fans, decided to teach AJ a bit of a lesson... simple as.
Bingo.

Join Date: May 2008
Posts: 11,388
ZUFFA have worked too hard building up the UFC, getting the FOX deal etc etc to go throwing it away fixing fights. BR are a particularly troll-esque site in my opinion, they come across like a sub-literate forum poster who has been given free run of a website to voice their jaded opinions.

I don't really take this article too seriously.
Amateur
Join Date: Nov 2010
Posts: 122
dont know about fixing the fight, but he definetly acted like a brazilian cheerleader.

if my memory serves me correct, wasnt he the ref in koscheck vs daley.? insane difference
The bleacher report is a rag source
---
_RIVALS TOP 10

ANDERSON "THE SPIDER" SILVA
JAKE SHIELDS
NICK DIAZ
EDDIE ALVAREZ
JUNIOR "CIGANO" DOS SANTOS
GILBERT MELENDEZ
MAMED "THE CANNIBAL" KHALIDOV
HECTOR "SHANGO" LOMBARD
CAIN VELASQUEZ
GEGARD "THE DREAM CATCHER" MOUSASI

Bantamweight
Join Date: Mar 2009
Location: Ottawa
Posts: 937
Easy to see why the article was taken down, because it was lollerskates tin foil hat gibberish.

The article says over and over AJ was working and landing shots. Ummm, what? No he wasn't, he did nothing when he had Belfort down.

Not to say the standups weren't quick, they were, they were way too quick. But thats just the ref jumping the gun, the idea that makes the fight fixed is ridiculous.

Even more ridiculous is the fight would NEED to be fixed. Does anyone seriously think after that performance that AJ could have won that fight even if there hadn't been a quick standup? Not bloody likely.
I'd rather suggest for the FBI to shut down Bleacher Report. Dana has better things to do than try to fix a Rumble Johnson fight.
---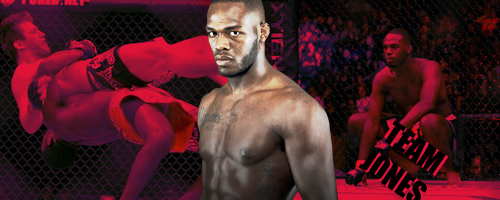 Currently Active Users Viewing This Thread: 1

(0 members and 1 guests)
Posting Rules

You may post new threads

You may post replies

You may not post attachments

You may not edit your posts

---

HTML code is Off

---