SugaRUSH!
Join Date: Jun 2006
Location: Surrey, Canada
Posts: 3,807
Joe is a very good announcer. He combines insight, as well as the "no bullshit" attitude to present a unique announcing style. Unfortunatly, like someone above mentioned, he is no Bas.
---
Support Mixed Martial Arts, not Ultimate Fighting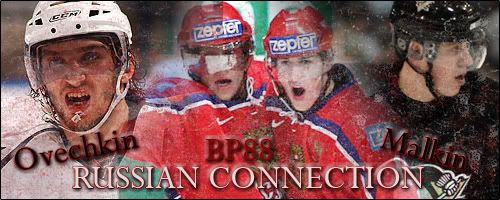 Amatuer
Join Date: Jun 2006
Posts: 149
yea i agree... he has somethin that some other sport's commentators don't have and that is the ability be charismatic and intelligent (obviously about the material or sport talkin about) behind the mike... people act like it's easy to speak during a live event and be somewhat entertaining and informing the audience at the same time... that's some difficult s***
I was actually talking to some people the other day and mentioned what a big Joe Rogan fan I have become lately. Between him knowing his shit about MMA, he also is a fighter for the rights of stand up comedians who have their material stolen. He recently had a video on his site where he went head to head, in front of an audience, with Carlos Mencia. Joe should have BBJ'd his ass. In summary: Joe Rogan>>>>>most
After UFC 68 I was actually gonna make a thread saying that Joe Rogan is one of the best announcers in all of sports. Not only is he extremly knowledgeable about all aspects of mma and explains it well he doesnt sugar coat anything. He tells it like it is and thats a very rare thing in commentators. He also had a very nice speech about Randy Couture has Randy was walking away from the octagon after the fight.
I used to feel the same way.. in fact i thought he was a ****head cause of Fear Factor but after watching a few interviews with him (and watching him end Carlos Mencia's career at the comedy club) you can tell he's a dude who has a genuine love for the sport.

He started out comentating as a favor to the UFC free of charge too so even though his drunken comentating might be a bit annoying to some people you've gotta respect him for that.
I half expected Rogan to call bullshit on Sylvia when he made the injury excuse. That would have been classic.
Megaweight
Join Date: Nov 2006
Location: Kansas City, Missouri
Posts: 5,148
I still don't see why people hate on Rogan. You won't find people that know MMA as well as him unless their fighters. And most fighters don't have the personality or ability to announce like he does. Bas is really the only color guy in MMA that is better than him. But come on, its Bas.
---
Quote:
Originally Posted by Gavin
I half expected Rogan to call bullshit on Sylvia when he made the injury excuse. That would have been classic.
no kidding lo repped. But i like rogan. He is very good at his job plus he generally and honestly loves the sport. It's not a job for him.
Anybody think that Rogan will ever step into the Octagon? Anyone here know how much he weighs or what division he'd fight in?
I think Rogan would fight around the 170-185 mark. He is well built but quite short.
He looked pretty small when he was messin around with Rampage.
Currently Active Users Viewing This Thread: 1

(0 members and 1 guests)
Posting Rules

You may post new threads

You may post replies

You may not post attachments

You may not edit your posts

---

HTML code is Off

---