View Poll Results

: What was UFC 142 FOTN in your opinion?

Edson Barboza vs. Terry Etim
15
40.54%
Vitor Belfort vs. Anthony Johnson
18
48.65%
Josť Aldo vs. Chad Mendes
4
10.81%
Other (please specify)
0
0%
Voters: 37. You may not vote on this poll
Vitor Belfort feels he deserved UFC 142 'Fight of the Night' bonus
---
Quote:
After defeating a much bigger foe in Anthony Johnson last weekend (Jan. 14, 2012) at UFC 142 in Rio de Janeiro, Brazil, Vitor Belfort will now focus his attention on coaching the next wave of aspiring mixed martial arts (MMA) fighters when serves as a coach in the Ultimate Fighting Championship's (UFC) first-ever international season of The Ultimate Fighter (TUF): "Brazil" opposite his next opponent, Wanderlei Silva.
The two coaches will collide in what will be a rematch 14 years in the making, which is tentatively scheduled to take place in their home country of Brazil in the middle of this year.
In their first encounter, which also took place in Brazil, way back in 1998 at UFC 17.5, "The Phenom" blitzed through "The Axe Murderer" in only 44 seconds with a barrage of punches for which Silva had no answer.
However, Belfort feels this next time around, the fight will be much tougher as he sent out this tweet via his official Twitter account (interpreted via Bloody Elbow) to praise his upcoming opponent, as well as clear up any misinterpretations.
Check it out:
"I would like to make it clear that I didn't say anything about @wandfc not having a chin, I said it was going to be a very tough fight. For me @wandfc is one of the best fighters of all time and is an example of maturity and I will never disrespect my opponent."
Much has changed since their initial encounter.
Silva enjoyed a long, prosperous an successful run in Pride FC as its middleweight champion, but has had mixed results after re-joining the UFC in 2007. Belfort, on the other hand, has since competed in various organizations from PRide FC, Affliction MMA and Cage Rage before re-signing with the UFC in 2009.
"The Phenom" also spoke to "MMA: Inside The Arena" (via Sherdog.com), that his UFC 142 performance against "Rumble" deserved "Fight of the Night" honors, as well as the hefty check that accompanies it, but didn't get the bonus as a result of the promotion being unhappy with Johnson.
That extra $65,000 in bonus money would have gone a long way in taking care of a very large training partner bill:
"A wrestler won't be able to take me down and give me a hard time. I came from jiu-jitsu. I had seven trainers working with me during the last three months. I spent around $100,000 with them. They decided to award Barboza with the best knockout and best fight of the night. I think I deserved at least the best fight, but the problem is that they would have to reward Johnson, too, and Dana is really mad at him."
Indeed, UFC head honcho Dana White was not happy with Johnson because the fact that he came in overweight for a third time and did not meet the required 185-pound limit.
What do you say Manaics, was Belfort's and Johnson's one round of action enough to best Edson's Barboza's and Terry Etim's back-and forth affair? And will his rematch between Wanderlei Silva have similar results to their first encounter?
Source: mmamania.com
He's pissed caused he spent a lot of money on trainers,
but Barbosa and Etim at this stage should need the money more.
Regardless of that, i think Belfort vs AJ was the FOTN
and should have taken that recognition.
---
McCall, Faber, Aldo, Nate, Nick, Lyoto, TBD, Hunt
Forever hanging in Anderson Silva nuts
I think he nailed it. Dana didn't want to reward AJ so he gave FOTN to Barboza/Etim.
---
Rookie Hammer Squad 2015
Frankie Edgar - Dominick Cruz - Jorge Masvidal - Cat Zingano - Holly Holm
I agree with Vitor..His fight was fight of the night.. Barbosa and Etim fight was nothing special until that beautiful knockout...
---
""I have decided to retire young, Thanks for the cheese, Catch ya's later" -Mike Goldberg
Aside from the KO, I thought Etim/Barboza was actually very boring. They very rarely exchanged with one another. When they did exchange, the only strikes they would throw at each other were leg kicks.

I thought the fight of the night was Belfort/Johnson but like Belfort mentioned, Dana probably didn't want to reward Johnson. Even so, I thought Stout/Tavares and Arantes/Cavalho were better fights than Barboza/Etim as well.
---
Will make predictions for credits. Please, I'm so broke.
---
Last edited by AlphaDawg; 01-19-2012 at

06:26 AM

.
He always complains about something. He has become one of my least favorite fighters. Silva landed a "1 in 1000 shot". Then he said he deserved another shot after winning once. Now he apparently got robbed of FOTN by subbing an out-of-shape moron in the first round. He should just shut up and be glad he got a victory in the co-main.
---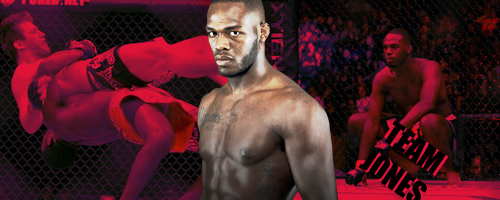 Just be happy that they fixed the fight for you.
I thought Vitor vs AJ was FOTN.

I wonder what hurts more.

1. Vitor not having FOTN.

2. Vitor spending $100,000 on coaches to help him stay on his feet, & STILL being taken down 2-3 times.
---
Hard work is the only real PED.
Prospects -- Doo Hoo Choi, Ashlee Evans Smith, Mickey Gall, Sage Northcutt, Thomas Almeida, Yair Rodriguez, Lorenz Larkin, Robert Whittaker
MMA Fanatic
Join Date: Sep 2011
Posts: 41
Quote:
I thought Vitor vs AJ was FOTN.

I wonder what hurts more.

1. Vitor not having FOTN.

2. Vitor spending $100,000 on coaches to help him stay on his feet, & STILL being taken down 2-3 times.
He spent $100,000 on jiu-jitsu coaches. Not wrestling.
Good point, butal you know he won and I think it should be left at that. Also Vitor was awarded 20% of AJ's pay cheque although it probably wasn't too much.

Edson and Etim deserved FOTN in fact I voted for that as I'm sure a good number of you have as well. I did not think Jose Aldo vs Mendez would get it as I felt it would be pretty quick. Mendez does not have the big stage experience...yet.

Vitor now will get an opportunity to make some loot with TUF in Brazil and fight against Wand for a HUGE PAY DAY.

Everybody's happy.

BTW: If you guys run your own business you gotta watch "UNDERCOVER BOSS."
Quote:
He spent $100,000 on jiu-jitsu coaches. Not wrestling.
Even worse?
He spent $100,000 only to be stood up before he could work his jiu jitsu?
---
Hard work is the only real PED.
Prospects -- Doo Hoo Choi, Ashlee Evans Smith, Mickey Gall, Sage Northcutt, Thomas Almeida, Yair Rodriguez, Lorenz Larkin, Robert Whittaker
Currently Active Users Viewing This Thread: 1

(0 members and 1 guests)
Posting Rules

You may post new threads

You may post replies

You may not post attachments

You may not edit your posts

---

HTML code is Off

---