View Poll Results

: Who takes this one?

Chael 'One Ball' Sonnen
54
81.82%
Michael 'The Count' Bisping
12
18.18%
Voters: 66. You may not vote on this poll
Quote:
Can't stand either of these guys. I'm just hoping something hilarious happens like Bisping wins by armbar, Chael wins by getting soccer kicked in the head, or Chael wins and gets popped for steroids again.
Double groinshot KO and both gets popped for roids would be my prefered method.
---
Sonnen by Second Round KO.
---
2013 VIP FFL Champion
THE DRAGON RIDES AGAIN - 12/20/14
Machida - Alves - Cruz - JDS - Weidman - Condit - Pettis - Edgar - Cowboy - Dodson - Okami
I dont care. As long as it makes me laugh.

I fear the obvious will happen: Sonnen via grind = not make me laugh... or will it???
Sonnen via humiliation. So much so that several Brits, including Soojooko, denounce their native Britain and move to America.
This is one of those fights where I'm 99% sure how it's gonna go, Sonnen UD, but that 1% "what if" kinda keeps me really interested. You never really know in this sport, Bisping may do it no matter how unlikely.
---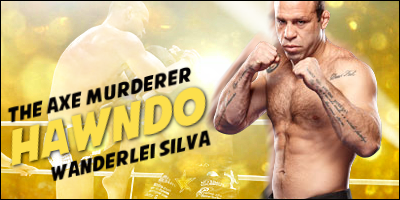 Thanks to Leakler for the sig
Bisping wins via making Sonnen eat a teabag flavoured crumpet, what what!
I don't like either of those guys.
But Bisping has no knockout power at all... i don't like to tell this (cause i hate Sonnen) but i think that Sonnen has more chances to win using his wrestling...
Although Silva will beat any of them...

Join Date: Mar 2010
Location: NC.
Posts: 9,815
---
MMA Fanatic
Join Date: May 2007
Posts: 56
Sonnen is going to dominate Bisping in one of his most impressive showings to date. Bisping is a skilled fighter who would have been much better off against Maia. Bisping no matter how skilled tends to be a distance fighter who works best from the outside, Sonnen is not going to accommodate Bisping in that regard. Sonnen likes to get in close punch you in the face and drop you on your back and I expect him to do that relatively easily against Bisping despite Bispings strong td defense. Bisping can defend a td but not a td from a wrestler of Sonnen's caliber. Bisping will work from the bottom but he is not that great of a grappler that he will submit Sonnen from the bottom. He has a striking edge but won't get the opportunity to get his game going. This fight knocks Bisping way back and may permanently end the title shot talk.
---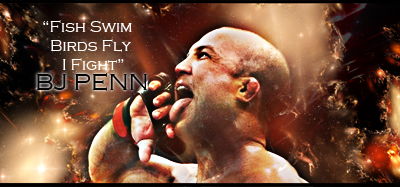 "If you get hit and it hurts hit him back you not knocked out yet."-Joe Doerksen
The Toxic Terrors (FFL)
Demetrious Johnson*Eduardo Dantas*Emanuel Newton*Will Brooks*Michael Page
Currently Active Users Viewing This Thread: 1

(0 members and 1 guests)
Posting Rules

You may post new threads

You may post replies

You may not post attachments

You may not edit your posts

---

HTML code is Off

---