2012 Prediction Contest.
---
Each person gets 5 predictions, top 3 predictions that come true. (bizarre or unforeseen). Will earn the predictor 1000000 credits. Remember if two people make the exact same prediction who ever made it first wins, by making the prediction more specific though you can steal the win. Example if Person #1 predicts Anderson Silva will lose and person #2 predicts he will lose to Chael Sonnen then obviously if he were to lose to Sonnen #2 would get the points. Predictions will be accepted for one week starting now.


Here are my predictions.

1. Nick Diaz will be cut from the UFC in 2012.
2. Anderson Silva will not fight Chael Sonnen in 2012.
3. Demian Maia will cut to WW in order to reinvigorate his career.
4. Rashad Evans will cut to MW after losing to Jon Jones
5. Jose Aldo will not be FW champ at the end of 2012.
---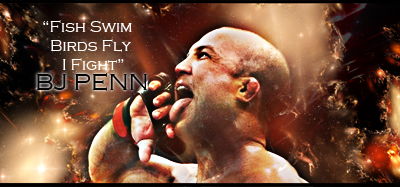 "If you get hit and it hurts hit him back you not knocked out yet."-Joe Doerksen
The Toxic Terrors (FFL)
Demetrious Johnson*Eduardo Dantas*Emanuel Newton*Will Brooks*Michael Page
Join Date: Oct 2009
Location: UK... Where the sun never shines.
Posts: 11,553
1 - Alistair Overeem will fight for the UFC title and it will be his first of a 3 fight lose streak.
2 - Michael Bisping will get a title shot
3 - Palharres will get cut from the UFC
4 - a title fight will end in a draw
5 - frank Mir will get another title shot and win


Talk about long shots!!!
1. Anderson Silva will lose.
2. Frankie Edgar and Jose Aldo will fight.
3. Jon Jones will go undefeated.
4. Rampage Jackson and Shogun Rua will have their rematch.
5. Jake Ellenberger beats the winner of Condit/Diaz.
---
2013 VIP FFL Champion
THE DRAGON RIDES AGAIN - 12/20/14
Machida - Alves - Cruz - JDS - Weidman - Condit - Pettis - Edgar - Cowboy - Dodson - Okami
1. Rory MacDonald will have fought for the UFC WW belt
2. Jon Jones will beat Rashad and Hendo, as well as winning a fight at HW
3. Ronda Rousey will be undefated throughout 2012 (does this count? still Zuffa?)
4. Ross Pearson will fight for the FW title
5. Joseph Benavidez will become the FLYW title holder and will be undeafeated throughout 2012
1. Hector Lombard becomes the undisputed highest ranked fighter not in the Zuffa family.
2. The UFC will cut three former TUF winners
3. Ronny Markes will go undefeated
4. Someone will go the distance in a Jon Jones fight
5. Vitor Belfort will KO Wanderlei Silva in the first round and retire him.
1.) Josh Koscheck becomes WW champion
2.) Anderson Silva will retire
3.) Marquardt comes back to UFC
4.) Vitor Belfort gets title shot
5.) Jason Miller gets cut
---
Will make predictions for credits. Please, I'm so broke.
---
Last edited by AlphaDawg; 02-04-2012 at

03:49 PM

.
1. Dan Henderson will be a UFC champ again this year. LHW or MW
2. JDS will not be HW champ by end of this year.
3. Fedor will fight once in the UFC in 2012. (This has got to win if it comes true.
)
4. A strikeforce transplant HW will fight and win title in 2012, other than Overeem.
5. Anderson Silva will lose title in Brazil.
---
Forum GP - Season XI - Champion
1 - Anderson Silva will retire after beating Chael Sonnen
2 - Lyoto Machida will drop to MW and win a nš1 contender fight (title fight in 2013)
3 - Jon Bones Jones will fight a HW at the end of the year
4 - Edgar will drop to FW and BJ gets back at LW
5 - Jimy Hettes will fight for the title against Jose Aldo and lose.
---
McCall, Faber, Aldo, Nate, Nick, Lyoto, TBD, Hunt
Forever hanging in Anderson Silva nuts
Flyweight
Join Date: Sep 2011
Posts: 456
1) Dan Henderson will beat Rashad for the LHW title at the end of the year.

2) Machida will become the MW champion by defeating Chael Sonnen.

3) Jon Jones will lose his first fight at HW.

4) Frank Mir will work his way to a title shot, but lose it to JDS.

5) GSP will fight and finish Nick Diaz due to doctor stoppage.
Currently Active Users Viewing This Thread: 1

(0 members and 1 guests)
Posting Rules

You may post new threads

You may post replies

You may not post attachments

You may not edit your posts

---

HTML code is Off

---