UFC Boss Says Condit waiting for St. Pierre.
---
Quote:
UFC boss says Condit waiting for St-Pierre but was willing to face Diaz prior to failed test
by John Morgan on Feb 14, 2012 at 9:00 pm ET
OMAHA, Neb. – Wednesday night's UFC on FUEL TV 1 main event has big implications in the UFC's welterweight division, but don't expect either Diego Sanchez or Jake Ellenberger to be scheduling a fight with UFC interim champ Carlos Condit anytime soon.
UFC president Dana White today told MMAjunkie.com (
www.mmajunkie.com
) that Condit will wait until champ Georges St-Pierre is completely healed from knee surgery and then face-off to unify the titles.
"We don't know when Georges is coming back yet," White said. "But Carlos isn't going to fight another fight."
Condit, of course, earned a hotly contested unanimous-decision over Diaz in the featured bout of this month's UFC 143 event, scoring a UFC interim title in the process. Diaz announced immediately after the result that he was retiring from MMA, but a rash of fan support – not to mention some uncertainty surrounding St-Pierre's recovery time – led UFC officials to consider booking a rematch between Condit and Diaz.
White even took to Twitter on Feb. 7 to announce that Condit had agreed to a second meeting with Diaz. Of course, those plans fell by the wayside when Diaz failed a Nevada State Athletic Commission-issued drug screen, testing positive for marijuana metabolites.
Diaz hasn't publicly commented on the test or the scrapped fight, but on Feb. 10 a post was issued by the official Twitter account of Nick and Nate Diaz questioning Condit's true intentions.
"Condit accepts rematch after he was notified by [White] about test result," the post stated. "Never intended to rematch."
White made it clear his recollection of the timeline is vastly different, and he contends that Diaz's trainer and manager, Cesar Gracie, also knows exactly how the situation unfolded.
"Just for the record, to clear this whole thing up, I was in Brazil filming 'The Ultimate Fighter,'" White said. "I got up one morning, and I called Carlos. I said, 'Listen, dude. We don't know when Georges is coming back. I don't know what your position is, but I think you should do a rematch.' He said, 'I'm in. I'll take the rematch with him.' I said, 'I get back in town Friday. Come to Vegas, and let's get this deal done.'
"I filmed 'The Ultimate Fighter' that day, and I'm literally driving home that night, and I get a text from one of the guys in my office: 'He failed the drug test for marijuana.' I called Cesar. Cesar [expletive] knows this, too. This is a [expletive] fact. Cesar Gracie knows this. I called Cesar, and I said, 'Cesar, are you [expletive] kidding me? This kid blows this huge opportunity? Condit accepted the [expletive] fight today. He accepted the [expletive] rematch. It's on. It's good, and now he does this? Because it's a second-time offense, you know what's going to happen to this kid? He's going to be out a year, and they're probably going to take 40 percent of his purse.'"
A small faction of Diaz supporters have suggested Condit was afraid to take the fight and White's recounting of the story was somehow designed for the promotion to protect the fighter's reputation. Others have suggested Condit was making large financial demands in order to face Diaz a second time. White declined to talk about specific negotiations but made it clear Condit was ready to fight.
"Cesar knows Condit accepted that fight, and now they're playing all these [expletive] games like Condit didn't," White said. "Why would I lie? What do I give a [expletive]? What, I'm out to protect Carlos Condit's image? And Carlos Condit won that fight. If he didn't want to [expletive] rematch Nick, he doesn't have to rematch him.
"Condit won the fight. He won the right to fight Georges St-Pierre. He won the title. But I swear to God on my children's lives, if you think there's some conspiracy here or something, he accepted the [expletive] fight."
Condit's manager, Malki Kawa, on Tuesday confirmed his client instructed him to book the rematch and was as surprised as anyone when the plans fell apart.
"Carlos told me the day after the fight with Nick that he wanted the rematch," Kawa said. "He saw a lot of the backlash and controversy with people questioning the decision and questioning his gameplan. But Carlos was confident that he won the first fight and just as confident he would win a second fight, as well. Carlos wanted this fight, and it was nothing but the unfortunate test result that prevented the fight from happening."
Kawa declined to confirm White's revelation that Condit will indeed wait for St-Pierre. While it seems likely, especially with the UFC boss' proclamation, it's still uncertain exactly when St-Pierre will return to action. For now, November is the working target St-Pierre has announced.
"Right now, Carlos is just sitting back and waiting for a call from the UFC," Kawa said. "With Nick out, the title fight with Georges seems to make the most sense, and Carlos is excited for a chance to unify the titles. But we'll just wait to see what the UFC has planned and go from there.
"Carlos has always been willing to fight anybody the UFC asks him to face, and that's certainly not changing now."
As for Diaz, his ultimate fate remains uncertain. He'll have to appear before the NSAC should he ever decide to fight again, and a yearlong suspension and hefty fine appear to be the most likely punishments handed down.
UFC co-owner Lorenzo Fertitta recently took to Twitter to guarantee fans that Diaz will have a spot waiting for him in the promotion when – and if – he decides to fight again. In the meantime, White said he truly feels sorry for Diaz and hopes he can gain control of whatever it is that led him to such unfortunate circumstances.
"I'm bummed out because I think that this kid, because of the 'Primetime,' people actually started to like Nick Diaz and started to turn," White said. "People who hated him turned around and started to like him. I think he gained a lot of fans, and a lot of people are interested, and he blew a huge [expletive] rematch. He could have had the opportunity to fight Condit again and possibly get another opportunity to fight Georges St-Pierre. Condit was going to do it.
"Nick Diaz is still a UFC employee, but nobody hurts Nick Diaz worse than Nick Diaz does. I don't even know what to say. It's just disappointing. It's very disappointing."
For more on UFC on FUEL TV 1, stay tuned to the UFC Rumors section of the site.
I have to admit I find that extremely disappointing. I thought the whole point of having an interim champion is to make sure the division isn't stalled for long periods of time due to the champion being unable to fight. Why does possible contenders have to wait a year for their turn?
---
You forget that this isn't just some brutal sport where everyones out to kill each other. Its much more like a game of physical chess.-looney liam
They should get an interim interim champion match going.
MMA Fanatic
Join Date: Aug 2011
Posts: 26
I would not be surprised at all if a week before the fight Condit got hit by a car driven by Oprah and then had to fight the pope. His fight posters should be like "UFC 153: CONDIT vs WHOEVER SHOWS UP TONIGHT"
Gotta say I'm disappointed, I gave Diaz flack for this and I think Condit deserves flack for it to, this just clogs up a division and means that Ellenberger and Hendricks are gonna have to fight if Hendricks wins against Koscheck.

Then we're right back where we were before all of this started unless Georges injury is too much to come back from.
---
2013 VIP FFL Champion
THE DRAGON RIDES AGAIN - 12/20/14
Machida - Alves - Cruz - JDS - Weidman - Condit - Pettis - Edgar - Cowboy - Dodson - Okami
No doubt about it before, but it's great to hear it from Dana "I tell the f******* truth" White.


How does Condit deserve any flack?


I want to take this time to point out that I firmly believe Diaz needs to fight Rory or Ellenberger or both, guys who Condit already beat, before he gets anywhere near a title shot.
---
WAR CIGANO
sig credit to
Limba
lobster train.
Man I did a list of all the super start pot heads. They all have one thing in common...socially awkward individuals. Actually TWO things in common...they're also helluve talented in their respective sports. Hey, at least it wasn't PEDs...lolz!
Flyweight
Join Date: Mar 2010
Posts: 292
Aghhhh this isn't good. The division has now completely stalled.
Quote:
Man I did a list of all the super start pot heads. They all have one thing in common...socially awkward individuals. Actually TWO things in common...they're also helluve talented in their respective sports. Hey, at least it wasn't PEDs...lolz!
Joe Rogan disagrees and he makes a good point in the thread with him and Ariel Helwani doing a 35 minute interview together on the mmahour.
---
Always Supporting Fighters That Fight to Finish or be Finished

Edson Barboza
Jose Aldo
Conor McGregor
Nate Diaz
Donald Cerrone
Gabriel Gonzaga
Brandon Thatch

The article kind of contradicts itself. It said he'd wait for GSP, then it said he will see. I think he will wait it out for a bit, and then if it sounds like GSP won't return until end 2012/early 2013, then I have a hard time believing Condit will sit on the shelf.
---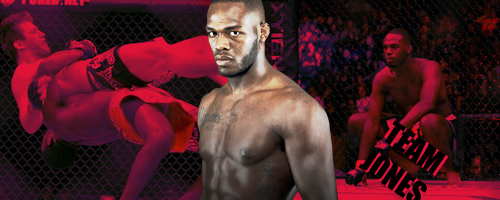 Currently Active Users Viewing This Thread: 1

(0 members and 1 guests)
Posting Rules

You may post new threads

You may post replies

You may not post attachments

You may not edit your posts

---

HTML code is Off

---