vBookie Event

: Al Iaquinta vs Vinc Pichel (TUF 15 Episode 12)
This event is over.
TUF: Al Iaquinta vs Vinc Pichel
---
---
Iaquinta is winning the show I think.
---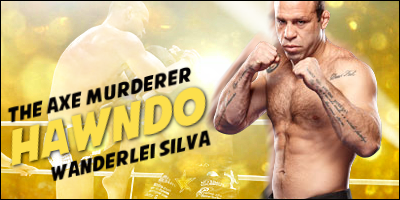 Thanks to Leakler for the sig
Quote:
Round 1 - Al comes out aggressively and eats a punch. He settles and resets but then shoots for a single leg. Vinc fends it off initially, but Al drags him to the mat and immediately has his back while in a seated position against the cage. He works for a choke, but he only has one hook. Vinc fights it off and gets back to his feet. Al lands a body kick as Vinc swings wildly. The fighters trade single shots. Vinc gets through some punches. Al returns fire with a punch-low-kick combo. Both trade heavy leather before resetting. Al snaps off a low kick, avoids an uppercut and lands a nice counter right as Vinc moves in. Vinc lands a nice low and body kick. Al circles and whiffs on a head kick before Vinc whiffs on a flying knee. Al shoots and gets a single-leg takedown and works from the top with some ground and pound. He presses Vinc into the cage and stands to deliver some punches. Vinc gets to a knee and finally to his feet before the round ends. MMAjunkie.com scores it 10-9 for Al, thanks in part to the takedowns.

Round 2 - Both come out aggressively and mix in punches and low kicks. Vinc is swinging for the fences. Al lands a nice uppercut and avoids Vinc's power punches. He then snaps off a pair of low kicks. Vinc can't find the range, and Al is waiting for him. Vinc finally gets through a left, but Al quickly returns fire. The fighters trade low kicks, and a brief timeout is called so Al can reclaim his mouthpiece. Vinc then apologizes for an accidental low kick on his next attempt. The fighters trade jabs and then low kicks. Al goes in defensive mode and checks some head and body kicks before sneaking through a stiff uppercut. He follows with a low kick. Vinc whiffs on a combo and jabs but stuffs a takedown to deliver a knee. Both fighters are now bleeding pretty heavily from the nose and mouth. Both check low kicks but can't corral the other. Al gets through a left, but Vinc answers with a right cross. Al shoots for a single-leg takedown and puts Vinc against the cage. Vinc fights it off, but Al is relentless with the attempt. Vinc, though, finally breaks free and delivers a knee. The fighters trade punches toward the end of the round. It's close, but MMAjunkie.com scores it 10-9 for Vinc. The judges don't need a third round, though. Al Iaquinta def. Vinc Pichel via unanimous decision.
http://mmajunkie.com/news/28899/epis...ghter-live.mma
---
Currently Active Users Viewing This Thread: 1

(0 members and 1 guests)
Posting Rules

You may post new threads

You may post replies

You may not post attachments

You may not edit your posts

---

HTML code is Off

---