Bad news for this seasons batch of fighters
---
Quote:
1 Shane Carwin vs. Roy Nelson
2 "TUF 16" tournament final
3 Pat Barry vs. Shane Del Rosario
4 James Head vs. Mike Pyle
5 Jonathan Brookins vs. Dustin Poirier
6 Nick Catone vs. T.J. Waldburger
7 Rustam Khabilov vs. Vinc Pichel
8 Reuben Duran vs. Hugo Viana
9 Johnny Bedford vs. Marcos Vinicius
10 Tim Elliott vs. Jared Papazian
11 John Cofer vs. Mike Rio
Looks like Uncle Dana has little to no plans in giving guys from this season contract fights. This may just be the smallest class of fighters to come out of the TUF program ever.
Flyweight
Join Date: Jan 2011
Location: United States of Essex
Posts: 484
Probably Dana's way of telling them just how bad the season is. Shame really because I would have liked to have seen Diffley, Alvey, Herron-Webb and Secor all get a chance to redeem themself
Its not like they announce much of the current tuf fighters at this point anyway.
Bantamweight
Join Date: Oct 2009
Location: Hampshire, UK
Posts: 669
Good. Most of them lack motivation and act like being on TUF equals automatic contract.
Bad for them, good for us.

God-awful couldn't even describe this season.
---
2013 VIP FFL Champion
THE DRAGON RIDES AGAIN - 12/20/14
Machida - Alves - Cruz - JDS - Weidman - Condit - Pettis - Edgar - Cowboy - Dodson - Okami
This has been the worst season I've ever seen!!! Most of these fighters should be banished from the sport. That Julian guy should be taken to prison and gang raped by some thugs.
I think a lot of them though "**** it, even if I lose I get a shot at the finale". A precedent had to be set that this was not the case. Good most are boring as hell anyway.

Sent from my HTC Desire S using VerticalSports.Com App
---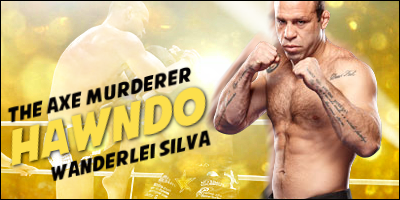 Thanks to Leakler for the sig
Even though I don't care much for Ricci, I see him as the only one right now that has potential to be UFC quality. He gassed badly, but we have to remember that he's probably fighting outside of his weight class and the training on the show is very intense as well. His stand up looked solid up until he got tired. His take down defense even looked decent in the first round against the much stronger Dom Waters.

Hopefully he makes it to the finale because despite me not being a fan of his personality, I still think he deserves a chance to be in the UFC.
---
Psalm 30:5 "For his anger endureth but a moment; in his favour is life: weeping may endure for a night, but joy cometh in the morning."

Top 3 Favorite Fighters
1. Chuck "The Iceman" Liddell
2. Glover Teixeira
3. Demian Maia
Bantamweight
Join Date: Jun 2008
Location: katy tx
Posts: 774
I thought dom waters was gonna win the season...boy am i wrong
---
Godless heathen...
Quote:
Its not like they announce much of the current tuf fighters at this point anyway.
The cards only have 11-12 fights on them and they have 11 announced.
Currently Active Users Viewing This Thread: 1

(0 members and 1 guests)
Posting Rules

You may post new threads

You may post replies

You may not post attachments

You may not edit your posts

---

HTML code is Off

---