Bantamweight
Join Date: Feb 2011
Posts: 526
Rousey vs winner of Tate/Zingano to be next TUF coaches.
---
Dana just announced it during the prelims. 135 lbs womens and 135 lbs mens. Both men and women will live in the same house.
---
JDS
Hunt
Overeem
Hendo
Machida
Anderson Silva
Condit
Edgar
Light Heavyweight
Join Date: Nov 2008
Location: NC
Posts: 3,059
Most under-qualified coaches since Lesnar
---
Attero Dominatus.
You're not terribly important to me

Join Date: Jul 2010
Location: Sell me this pen
Posts: 15,480
TUF 18 Rousey vs Tate/Zigano as coaches ( men and women)
---
Just announced by dana, what a horrible idea not just for the female tuf with no depth but mainly because theres gonna be guys and girls in the same house, does dana really think the guys can learn enough off the girls or take them seriously as coaches? I've seen male coaches been disrespected before. Anyways thought comments agree disagree
---
Jim Norton
Nick Dipaolo
Dave Attell
Dave Chappelle
Bill Burr
Joey Diaz
Colin Quinn
Bob Kelly
Rich Vos
Patrice O'Neal
Louis CK
This is some shit.

This will be the GOAT season as far as the reality segments go.

I wish it was just women and not men also there in the house.

That just makes it a ******* mess. I don't think it'll be a disaster, I think it'll be a bit like Big Brother/Real World


Oh and yeah obviously they will be jokes as coaches but most of them are...it's more about the guys they bring with them than the actual fighters.
---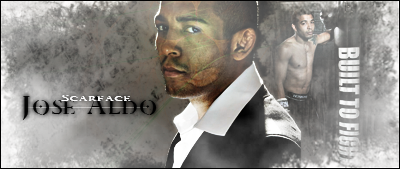 Maybe they'll have the night vision cams on a lot in the bedrooms to make it even more like big brother.
You just know they'll select some neanderthals to live in the same house as the women...
And it's gonna be hilarious.
---
Rookie Hammer Squad 2015
Frankie Edgar - Dominick Cruz - Jorge Masvidal - Cat Zingano - Holly Holm
They give me TUF 17, free from all of the drama and focusing on the actual fights and quality coaching - one of the best TUFs of all time. And they follow it up with TUF: Big Brother. Back to the soap opera format we go...
Bantamweight
Join Date: Feb 2011
Posts: 526
---
JDS
Hunt
Overeem
Hendo
Machida
Anderson Silva
Condit
Edgar
You're not terribly important to me

Join Date: Jul 2010
Location: Sell me this pen
Posts: 15,480
we made it at the same time and this is a discussion thread
---
Jim Norton
Nick Dipaolo
Dave Attell
Dave Chappelle
Bill Burr
Joey Diaz
Colin Quinn
Bob Kelly
Rich Vos
Patrice O'Neal
Louis CK
Currently Active Users Viewing This Thread: 1

(0 members and 1 guests)
Posting Rules

You may post new threads

You may post replies

You may not post attachments

You may not edit your posts

---

HTML code is Off

---