Here are the faces to go with the names, because obviously this is the most important thing.
Revelina Berto
Peggy Morgan
Colleen Schneider
Jessamyn Duke
Bethany Marshall
Valerie Letourneau
Ashlee Evans-Smith
Gina Mazany
Julianna Pena
Katie Merrill
Marcia Allen
Tara LaRosa
Roxanne Modafferi
Tonya Evinger
Lia Mata'afa
Raquel Pennington
Shayna Baszler
I would say of the 17 girls, 4 are "hot", 3 are "fugly" and the majority are just
normal looking women
.

Join Date: May 2008
Posts: 11,373
But they all kick major butt which is what matters
You boys will learn....oh you'll learn
No not really it's the worst division talent wise in the sport and this cast is literally filled with journey woman and regional scrubs.

It's be like doing another HW season and putting Ruben Warpath, Tony Lopez and the likes on it.


Lia's a bombshell though.
---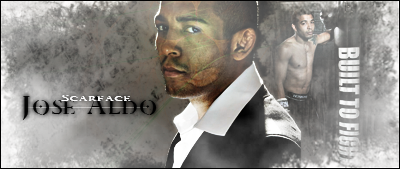 What a delicious posse of ladies. Beautiful, all of them.
Quote:
Lia Mata'afa
---
2013 VIP FFL Champion
THE DRAGON RIDES AGAIN - 12/20/14
Machida - Alves - Cruz - JDS - Weidman - Condit - Pettis - Edgar - Cowboy - Dodson - Okami
MMA Fanatic

Join Date: May 2011
Posts: 81
How can one possibly fight with such gigantic chesticles.

Surprised with the level of "talent", I must say.
About half of the names sound familiar. Looks a bit uneven but I guess that's the best they could do. LaRosa should be the clear cut favorite if she actually gets to be on the show. Otherwise I think Evinger and Baszler are the favorites.
---
Rookie Hammer Squad 2015
Frankie Edgar - Dominick Cruz - Jorge Masvidal - Cat Zingano - Holly Holm
Currently Active Users Viewing This Thread: 1

(0 members and 1 guests)
Posting Rules

You may post new threads

You may post replies

You may not post attachments

You may not edit your posts

---

HTML code is Off

---