Join Date: May 2008
Posts: 11,391
Rumored female cast revealed for 'Ultimate Fighter 18: Rousey vs Zingano'
---
http://www.bloodyelbow.com/2013/5/2/...rosa-modafferi
Quote:
Revelina Berto -- (3-1)
At 23, Berto's only loss comes via the 6'1 Peggy Morgan, the next woman on our list. The daughter of former UFC fighter Dieuseul Berto, Revelina will be making the cut from featherweight. She also has two pro fighters as brothers.
"[Dieuseul's] two sons are professional fighters, as Andre is a well known pro boxer with a 28-2 record, whose two losses came in the 2011 fight of the year to Victor Ortiz, and last year to Robert Guerrero in the fight that got Guerrero his shot at Floyd Mayweather Jr. this weekend. Her other older brother, Edson, is an MMA fighter who was a regular with the Elite XC promotion. Revalina is 23 years old, has a 3-1 record, and is cutting from 145."

Peggy Morgan -- (2-0)
The tallest rumored competitor at 6'1, Morgan has two decision wins under her belt, one being over Berto. She'll also be cutting down from featherweight.

Colleen Schneider -- (4-4)
Once dropping a decision loss to Liz Carmouche in Strikeforce, the 31 year-old has become a regular in India's Super FIght League.

Jessamyn Duke -- (2-1)
"The 5-foot-11 Duke, is 26 years old and has a fitness model body. She's coming off a controversial knockout loss to Miriam Nakamoto on the 4/5 Invicta show. She 2-1 as a pro, all with Invicta, and 5-2 as an amateur."

Bethany Marshall (4-1)
Coming up from flyweight, Marshal most recently suffered a second-round TKO loss to Barb Honchak at Invicta FC 2.

Valerie Letourneau -- (4-3)
The 30 year old Canadian has been fighting as a pro since 2006.
"She was beaten early on by Sarah Kaufman and Alexis Davis. She is Montreal's only pro female fighter and trains at Tri Star Gym with Georges St-Pierre and Rory MacDonald."

Ashlee Evans-Smith -- (1-0)
Coming down from 145lbs, Evans-Smith is a regular in the Las Vegas Tuff- N-Uff promotion.

Gina Mazany -- (3-0)
"A former 145-pounder from Anchorage with a 3-0 pro record, who debuted in 2008."

Julianna Pena -- (4-2)
Pena is currently riding a two-fight losing streak as she moves up in weight to 135lbs.

Katie Merrill (1-1)
"A 1-1 fighter who lost recently in Bellator to world boxing champion Holly Holm."

Marcia Allen -- (3-1)
Allen notably has a submission loss to fellow cast mate Jessamyn Duke.

Tara LaRosa -- (21-3)
At 35, LaRosa is one of the wily veterans of the bunch. While she's spent a bit of her career at flyweight, she recently missed weight prior to her fight with Vanessa Porto at Invicta FC 3. It was also rumored that LaRosa had been turned down by the UFC due to her age, but appears here none the less.
"She was on a national ESPN news show as the main voice on an investigative show that knocked Strikeforce and Elite XC building around Gina Carano for her looks, with the idea that LaRosa was really the best U.S. female fighter but Carano got all the opportunities. She also had a really ugly back-and-forth radio interview a few years back with Miesha Tate."

Roxanne Modafferi -- (15-10)
A pro since 2003, Modafferi hasn't earned a win since her 2010 split decision over Tara LaRosa and has since lost five straight. She's also infamous for being on the business end of a nasty Sarah Kaufman body slam back in the Strikeforce days.
"She fought most of the big names of the early days, including splitting two matches with LaRosa, splitting two with Marloes Coenen, winning two of three over Megumi Yabushita and has also beaten Vanessa Porto and lost to Sarah Kaufman."

Tonya Evinger -- (11-6)
Evinger is a former amateur wrestler who's won three straight since dropping a decision to Sara McMann in 2011.
"[Evinger] is best known for losing a 2007 fight with Gina Carano on an Elite XC show in Honolulu. Evinger, a lesbian, was noted for the quote before the fight, saying that Carano was so good looking she didn't know if she wanted to punch her or kiss her."

Lia Mata'afa -- (0-0)
While she's yet to make a professional debut, Lia Mata'afa earned a 4-1 amateur record under the tutelage of Chris Leben.
"She was a two-time girls state champion at 140 pounds, pinning all but one opponent in the first round, and beat a number of boys, and was a standout in every sport she did. She played varsity rugby at Boston University and is currently a member of the American Samoan national rugby team, and barely missed out on qualifying for the 2012 Olympics as a wrestler, placing fifth in an international qualifying meet."

Raquel Pennington -- (3-3)
Pennington is 1-2 fighting under the Invicta banner, including a submission loss to TUF coach, Cat Zingano.

Shayna Baszler -- (15-8)
A grappling specialist, 14 of Baszler's 15 wins have come via submission.
"She once lost to Cris Cyborg on an Elite XC show on CBS, and was in two fight of the nights in her three Invicta bouts (fights she lost to Alexis Davis and Sara McMann)."
If this is true, then that is a solid list of fighters.
Tara LaRosa is subject to differing reports, some saying she's cut out as she's over the age-limit for those who could apply.
We'll see, if she does feature then there is your favourite to win!
Only name I recognize is Evinger... and it's because of the Gina fight. Then again, I haven't paid much attention to WMMA.
---

Fedor, Mir, Lytle, Serra, Hendo, Chuck, Minowaman, Maynard, Forrest, Hunt
Pickett, Cerrone, Matt Brown, Bisping, Weidman, Barnett, Lawler


lotsa great girls here, and some new names ive never seen too. Hope this roster is legit!
---
Everybody good, plenty of slaves for my robot colony?
Ugh...just did my research.

Zero bad bitches on the show.

Lia Matafa whatever is the only one I'd even give he time of day.....depressing.
---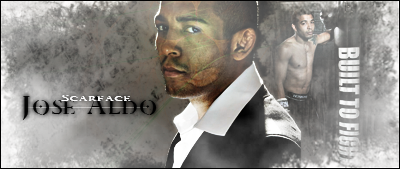 Join Date: May 2008
Posts: 11,391
you obviously don't follow WMMA if you don't see quality fighters on her rofl.
Quote:
This topic is worthless without pics.
if you want eye-candy I'm sure there are better sites for that in your internet history.
Shayna is totally the "Forrest Griffin" of the group
Too bad about the age limit. I'm not upset about it excluding Kim Couture, but I hope they let Tara in regardless. And it sucks that for Miriam Nakamoto, for example, who just KO'ed Jessamyn Duke, would have been disallowed because she was on the wrong side of 33.
I know they don't want to spend the money to promote a star that might be past their prime soon, but it's not like women's MMA at 135 is particularly deep. You'd think they'd take marketable talent where they can get it.
---
Everybody good, plenty of slaves for my robot colony?
Lia Mata'afa gets my vote
---
If you don't read the papers you're uninformed. If you do read the papers you're misinformed.
Real talk, looks aside they are all garbage fighters and Tara LaRosa is quite past her prime....even if she wasnt she'd still get armbarred in round 1 but she's well past it at this point and can barely make weight consistently.


Hopefully this is a fake cast list and some hotter gals are on..I can't possibly see what the producers are thinking putting bald headed, dude looking tomato cans and ugly bitches on a reality show.


For ****'s sake.
---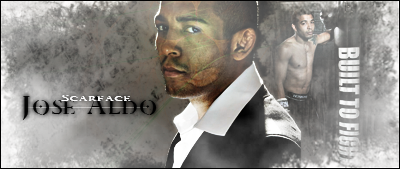 Currently Active Users Viewing This Thread: 1

(0 members and 1 guests)
Posting Rules

You may post new threads

You may post replies

You may not post attachments

You may not edit your posts

---

HTML code is Off

---