View Poll Results

: What is the reason for Team Pulver's Domination?

More Talented Fighters
38
61.29%
Jens is a better coach than BJ
24
38.71%
Voters: 62. You may not vote on this poll
Honestly I think BJ is a bad coach because he is so talented. It is very hard for someone to learn from a guy as good as BJ. He is expecting everyone to be on his level when they clearly are not
---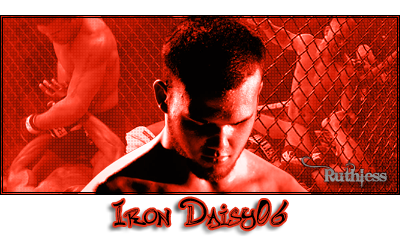 Fighters to watch
John Salter
Chris 'The Chronic' Conolley
Marcus 'The Bruiser' Brimage
Adrian 'Guard Yo Grill' Miles
Andy Roberts
I know for a fact that all the fighters on BJ's team are training I asked one of the cast members and he said they mayed it look like BJ dosen't train hard through editing. Any ways Team Pulver's team is just more talented. The only guys that are good on team Penn are Gray,Matt and Joe
Homicidal Maniac

Join Date: Apr 2007
Location: Houston, Texas
Posts: 6,193
Quote:
Originally Posted by zescstar
i think that jens has his team training hard everyday
and bjs guys are training a little here and there and their sitting around the cage having group therapy
and he seems to have less control over his guys
they dont listen to him when there in the cage
trust me im rooting for penns team and every week i say this is gonna be the week they win and its not happening
emerson should have took diaz and wang if he brought it to the ground it would have been over in the first 2 mins of the second round.BJ needs to take control and get serious and win this
i cant wait to corey hill fight hes gonna dominate

just my .2cents
I think that has a lot to do with editing I dont think a fighter like BJ Penn would just let them sit around all day, that is just what the cameras want to show you
Quote:
Originally Posted by massage__dancer
I think that has a lot to do with editing I dont think a fighter like BJ Penn would just let them sit around all day, that is just what the cameras want to show you
You are right it is all editing. I am actually on a forum that both Andy Wang and Monsta are on. They started a thread for questions and they both stated that they were busting there asses.
They are trying to make people think that BJ is a fat slob and Pulver is gonna out work him and kick his ass in the fight. To make it more competive. BJ is not a bad coach he owns a very large BJJ school. Go to
BJPenn.com - Home of The Prodigy
they have classes taped so u be the judge.
If Jens picked the better fighters, wouldn't that make him the better coach? Whatever..

Anyway, Jens is definitely training his boys harder, and better. Christ, he's bringing in Jeremy Horn, Matt Hughes, brought in a BJJ, wrestling and boxing coach, so allow me to quote Gabe now "If you want to be one dimensional Jens is the right place for you"....right Gabe, right.
---
You're just a cook...
Featherweight
Join Date: Mar 2007
Posts: 1,221
yea i agree that it is a little bit of both. i think jens pushes his fighters more but they dont ever really s how BJ's team train like the do jens.

but so far i think we have seen the best of Jens team go against the worst of BJ's team. BJ's team still has wiman, reudiger, lauzon and maynard left. IMO easily their 4 best fighters assuming gabe can make wait
Quote:
Originally Posted by hutchykurt
I think BJ's plan to have the fighters choose him backfired. Every single fight has shown a total lack of aggression from BJ's fighters. In the case of Andy Wang, the fighter can't follow instructions.

Also, Penn's fighters seem WAY more one dimensional. They seem to have alot of high level BJJ practitioners as opposed to all around fighters.

I'm a little surprised that BJ hasn't had any surprise guests yet too.
To be honest I'm a little surprised myself he didn't bring any guest fighters as well, but I think BJ is a good coach, but Jens in all honesty seems to be doing a better job and his team is working as a team. Bj's team is dysfunctional. (We can blame Gabe and Wang for that
)
MMA Fanatic
Join Date: Apr 2007
Posts: 2
if corey fight gabe
the next 3 fights will be team Penn for sure
SugaRUSH!
Join Date: Jun 2006
Location: Surrey, Canada
Posts: 3,807
The only people I see possibly moving on from BJ's team are Joe, Gray and Wiman. Maybe Gabe, but aside from Corey, the rest of Team Pulvar doesn't really look too impressive either. I guess we are just going to have to wait for the next round to see who is really going to make it.
---
Support Mixed Martial Arts, not Ultimate Fighting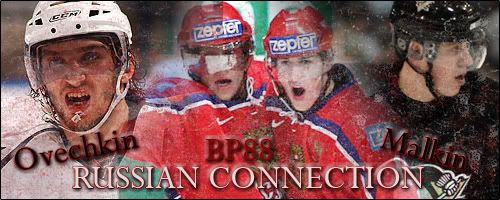 Currently Active Users Viewing This Thread: 1

(0 members and 1 guests)
Posting Rules

You may post new threads

You may post replies

You may not post attachments

You may not edit your posts

---

HTML code is Off

---