Quote:
Originally Posted by The Legend
I liked TUF3 a lot too I wished Rory would've gotten his @$$ kicked in the first elimination round
Don't worry man.. Rory Singer fights Jason "The TUF Killer" MacDonald soon. He'll get his. Haha.
---
You don't know who I am? You must be new.

Curitiba Food and Liquor

Join Date: Dec 2006
Location: NY
Posts: 16,176
i want to thank everybody for not spoiling all the details of the ruediger sweatin clusterf*** . when he lay on his stomach naked by the pool I laughed so hard I almost spilled my vodka. Almost.

The only thing that would have impeded my going all lou gossett on him like BJ etc. were doing, is that I couldn't have dragged him out of the pool, in and out of the steam bath etc (not at 170-177 anyway). I would have been in his face the whole time on the bike and the treadmill yelling. those guys were awfully polite "come on man. back on the bike man." in normal tones wtf????

I still like the tuf 2 sequence where rashad is barbering rob mcdonald before their fight. i thought it was a good show of rei (japanese? term meaning honor and courtesy all the time even toward your adversary).
---
Last edited by swpthleg; 05-06-2007 at

12:23 PM

.
Banned
Join Date: Jan 2007
Location: San Jose CA
Posts: 413
I havent seen seasons 1 and 2.


This season is far better than both 3 and 4 though.
LIE or DIE
Join Date: Nov 2006
Location: Winnipeg
Posts: 1,931
Am I really one of the few that is actually digging this season? I think there are alot of fighters in here that will be mainstays in the UFCs LW division for awhile. We'll be seeing Emerson, Lauzon, Diaz, Hill and all these guys for years now.

and this season I didn't read the spoilers so it's got the mystery of it for me. It's completly wide open, but I really think if Lauzon goes through this guy next week he'll probably take it.

and Penn knocking out Pulver at the finale? Add in Fitch. Best TUF finale? I've never seen Bonnar + Griffin 1, so yeah I might be wrong.
---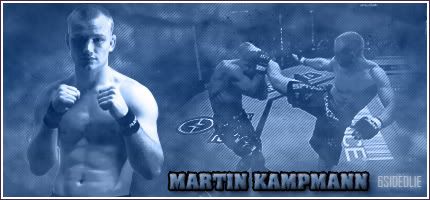 TEAM LORD:
1. Antonio Rodrigo Nogueira
2. Nate Marquardt
3. Goran Reljic
4. Amir Saddolah
RANKING: TBA
TOTAL POINTS: +TBA
You're not alone, 6sidedlie.

I don't want to make comparisons to the other seasons JUST yet, but TUF5 is holding up well compared to the rest of the seasons. If memory serves me correctly, NONE of the fights before the semi-finals were anything to brag about. It's hard to compare seasons when we're only on the fourth or fifth episode, too.

After next week, it's going to get a lot more interesting.
Flyweight
Join Date: Jan 2007
Location: New Jersey
Posts: 227
to be honest i'm loving this season so far.
---
" Keep away from those who try to belittle your ambitions. Small people always do that, but the really great make you believe that you too can become great." ~ Mark Twain
Currently Active Users Viewing This Thread: 1

(0 members and 1 guests)
Posting Rules

You may post new threads

You may post replies

You may not post attachments

You may not edit your posts

---

HTML code is Off

---