Soloman Hutcherson
---
What happened to this guy?
I really enjoyed him on season very funny
I wondered that a couple months ago when I seen one of the reruns.
LIE or DIE
Join Date: Nov 2006
Location: Winnipeg
Posts: 1,931
He got dropped by Luigi

and hopefully got daggered by somebody in an ironic death.

Kidding of course, but he was really bad. And goofy looking, but really bad.
---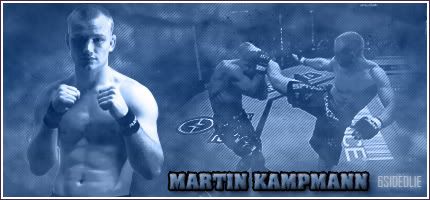 TEAM LORD:
1. Antonio Rodrigo Nogueira
2. Nate Marquardt
3. Goran Reljic
4. Amir Saddolah
RANKING: TBA
TOTAL POINTS: +TBA
MEh, he made tuf 3 look better with his teaming up with kendall.
---
"Omae wa mou shindeiru"
-You're already dead
Ye what the hell happened to the guy, its like he fell off the face of the earth.
hutcherson is highly HOOD.


guys funny but he just wasnt a ufc level fighter
Flyweight
Join Date: Apr 2007
Location: MA
Posts: 218
i really dont like him one bit
hes more of an all talk guy
he got in the ring against rory and i expected him to dominate he looked like he had so much more strength then rory but he got dropped quick and almost submitted in a triangle early
---
Top 5

1.Frank Mir
2.Mirko Crocop
3.Anderson Silva
4.Sean Sherk
5.Keith Jardine
Much like most of the TUF3 cast, he sucked...but was entertaining.
---
You're just a cook...
i thought kendall grove invited him down to hawaii to train with him? But I guess that changed now that he's with team punishment.

I liked the episode where he fought Rory and was making fun of him.

I hate Rory Singer, Jason MacDonald is going to kick his ass at UFC 74
Quote:
Originally Posted by One_Love
pretty sure soloman is with team punishment too
Yup, thats what I heard too...he just aint good enough yet to be competing in the UFC, like I mean he got tooled by Singer for fu#k sakes!
Currently Active Users Viewing This Thread: 1

(0 members and 1 guests)
Posting Rules

You may post new threads

You may post replies

You may not post attachments

You may not edit your posts

---

HTML code is Off

---