Megaweight
Join Date: Nov 2006
Location: Kansas City, Missouri
Posts: 5,148
Who Wins the Next 2 Fights?
---
Joe Luazon vs. Brian Geraghty
Corey Hill vs. Robert Emerson
Pick em, and explain why and how they win.
---
Quote:
Originally Posted by JawShattera
joe lauzon and corey
ditto
i've earned my stripes

Join Date: Jul 2006
Posts: 5,989
Lauzon by stoppage.

Emerson by UD.
---
i'm a monster
i'm a maven
i know this world is changin'
never gave in
never gave up
i'm the only thing i'm afraid of
Definitely Joe Lauzon and Corey.

I definitely think that if Corey was fighting a weaker guy from team Penn, he'd probably win this with a KO or a TKO, but Emerson is definitely a tough guy to beat and he went to war with Diaz. I think they go to war, and Corey wins via decisions. Whether it's three rounds or two is questionable.

I think that Joe will smash Geraghty, and I think that Pulver knows he's not going to hang on to the hammer after that one. He had a good run, though.
---
Sig by Toxic

Barnett - Toquinho -Werdum - "Nurmie"
Z. Gurgel - Morango - Rocha - Tiequan
Welterweight
Join Date: Nov 2006
Location: Toronto, ON
Posts: 2,449
That's why Pulver is smart; he had Lauzon and Geraghty fight it out first, but the winner of the Corey and Emerson fight will be the one that determines who has the hammer.
I am going with Joe and Cory as well. Emerson is going to be hard to beat though, if he is able to get back in top shape so soon, since there is no way in hell he wants to lose again.
---
Top 5 Favorite Fighter's

Rich Franklin
Fedor Emelianenko
Georges St. Pierre
Mauricio Rua
Chuck Liddel
Quote:
Originally Posted by TREY B.
Lauzon by stoppage.

Emerson by UD.
That about sums up this weeks episode
---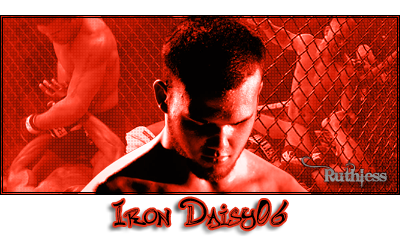 Fighters to watch
John Salter
Chris 'The Chronic' Conolley
Marcus 'The Bruiser' Brimage
Adrian 'Guard Yo Grill' Miles
Andy Roberts
Currently Active Users Viewing This Thread: 1

(0 members and 1 guests)
Posting Rules

You may post new threads

You may post replies

You may not post attachments

You may not edit your posts

---

HTML code is Off

---