Flyweight
Join Date: Jan 2011
Location: United States of Essex
Posts: 484
TUF 18 cast
---
Quote:
The new history-making season of The Ultimate Fighter is only weeks away. But the 32 competitors of the first season to feature women as cast members and coaches have now been revealed in a FoxSports.com exclusive.

Only sixteen of the male and female bantamweight (135lbs) fighters—from the United States, Canada, England, Ireland and Sweden—will make it into the TUF House, where they will face-off in the toughest sports tournament on TV. "This season of The Ultimate Fighter was monumental, as we had women as coaches and competitors – fighting and living together with the men – for the first time ever," said UFC President Dana White.

The premiere episode on September 4 will determine the eight men and eight women who will be divided into teams coached by UFC Women's Bantamweight Champion Ronda Rousey and her arch-rival Miesha Tate.

Women's Bantamweight Fighters
Shayna Baszler (15-8), 33, Sioux Fall, S.D.
Revelina Berto (3-1), 24, Winter Haven, Fla.
Jessamyn Duke (2-1), 27, Richmond, Ky.
Tonya Evinger (11-6), 32, Lake St. Louis, Mo.
Laura Howarth (4-0), 26, Hove, East Essex, ENG
Tara LaRosa (21-3), 35, Albuquerque, N.M.
Valerie Letourneau (4-3), 30, La Prairie, CAN
Bethany Marshall (4-1), 25, Newport News, Va.
Sarah Moras (3-1), 25, Kelowna, CAN
Margaret "Penny" Morgan (2-0), 33, Nashua, N.H.
Gina Mazany (3-0), 25, Seattle, Wash.
Roxanna Modafferi (15-10), 30, Pittsfield, Mass.
Julianna Pena (4-2), 24, Spokane, Wash.
Raquel Pennington (3-3), 24, Colorado Springs, Colo.
Jessica Rakoczy (1-3), 36, Las Vegas, Nev.
Colleen Schneider (4-3), 31, Las Vegas, Nev.

Male Bantamweight Fighters
Christopher Beal (7-0), 28, Somis, Calif.
Cody Bollinger (14-3), 22, Rancho Cucamonga, Calif.
Louis Fisette (6-1), 23, Winnipeg, CAN
Rafael Freitas (6-0-1), 29, Albuquerque, N.M.
David Grant (8-1), 27, Bishop Auckland, ENG
Tim Gorman (9-2), 30, West Des Moines, Iowa
Anthony Gutierrez (4-0), 22, Lee's Summit, Mo.
Emil Hartsner (4-0), 23, Luberod, SWE
Joshua Hill (9-0), 26, Binbrook, CAN
Chris Holdsworth (4-0), 25, Woodland Hills, Calif.
Patrick Holohan (9-0-1), 25, Dublin, IRL
Sirwan Kakai (9-1), 23, Coconut Creek, Fla.
Daniel Martinez (18-4), 28, San Diego, Calif.
Matthew Munsey (4-1), 26, Hollywood, Fla.
Lee Sandmeier (9-0), 30, Knoxville, Iowa
Michael Wootten (6-0), 24, Liverpool, ENG
http://msn.foxsports.com/ufc/story/t...evealed-081513
That is a stacked line up. Was really hoping LaRosa, Evinger, Bayzler and Modafferi would make the cut. As for the men Josh Hill, Patrick Holohan, Chris Beal and Sirwan Kakai have been people I've wanted to see in the UFC for a long time. Stoked for this.
This is the best TUF cast in years.

You also forgot Anthony Gutierrez who is one of the most highly touted amateur all arounders in a long time.

I'll tune in for sure.
---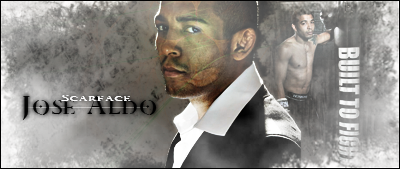 The Womens cast is killer!
A more detailed breakdown:
Quote:
Shayna Baszler (15-8) – Currently ranked #8 in the Unified rankings, she won the Freestyle Cage Fighting tournament in 2010. She is coming off a loss to Alexis Davis at InvictaFC, the first time she has ever been submitted.

Revelina Berto (3-1) – Participant in the CFA featherweight tournament, Berto is the sister of well known boxer Andre Berto. She is coming off her first loss to fellow cast mate Peggy Morgan.

Jessamyn Duke (2-0-1) – An InvictaFC vet, Duke is coming off a no-contest to Miriam Nakamoto due to an unintentional illegal knee by Nakamoto. She went 5-2 as an ammy, and was the Tuff-n-uff and Absolute Action MMA featherweight champion. She was wearing Green on the TUF trailer, so we can assume she gets into the house and is picked by Team Rousey.

Tonya Evinger (11-6) - Evinger is a veteran of seven years, she is on three fight win streak and has notable wins over Julie Kedzie and A.J. Jenkins. The collegiate wrestling might not have made it past the first fight on the show from what we are hearing.

Laura Howarth (4-0 semi-pro) – Cage Warriors initially announced Howarth's signing last month, but that could be here nor there if she made it in the house. Her record on Fight Finder is still listed as ammy due to her semi-pro status (England is the only place you will find this.) She finished two of her four opponents.

Tara LaRosa (21-3) – A legend in the sport, LaRosa has found herself relocated to her new home at Jackson's MMA in Albuquerque. Her only losses are two fellow cast mate Roxanne Modafferi (which won Fight of the Year for 2010), Jennifer Howe, and InvictaFC flyweight contender Vanessa Porto. After a long absence from 135, it will be interesting to see her return to the higher weight class.

Valerie Letourneau (4-3) – The Canadian has finished in all of her wins, with notable losses to UFC fighters Alexis Davis and Sarah Kaufman. Should be noted she already has a fight coming up in October versus Cassie Crisano, so we don't suspect she will make it in the house.

Bethany Marshall (4-1) – Veteran of M-1 Global, her only pro loss was to current InvictaFC flyweight champ Barb Honchak at InvictaFC 2. Before that she was on a three fight submission win streak.

Sarah Moras (3-1) – The InvictaFC vet made headlines when she defeated fellow cast mate Julianna Pena last year. Her only loss was to Raquel Pennington by decision. She has finished in all of her wins as a pro.

Peggy Morgan (2-0) – Was set to be a semi-finalist in the CFA tournament by besting cast mate Revelina Berto, she dropped out of the tournament to take part in the show. She has yet to taste defeat in her MMA career.

Gina Mazany (3-0) – Starting her pro career in 2008, she has been fighting off and on since then. The Washington native has finished two of her opponents, with her win this past March (after a four year absence from the sport) coming by way of decision.

Roxanne Modafferi (15-10) – Voted as a fan favorite fighter in 2010, Modafferi has been trying to find some momentum after suffering five straight losses, including her devastating loss to Sarah Kaufman in Strikeforce. She will be moving back up in weight, and has decided to move back to the US from Japan (her home for the past decade) to seek training full time.

Julianna Pena (4-2) – Having finished in her first four bouts, Pena would get her first loss last year to fellow cast mate Sarah Moras. She would lose via decision to DeAnna Bennett early this year. Pena has been seen hanging out with TUF coach Meisa Tate, so we won't be surprised if she makes in the house with Team Tate blue on.

Raquel Pennington (3-3) – An InvictaFC vet, Pennington is coming off a losses to flyweight contender Leslie Smith and UFC title contender Cat Zingano. She has a notable win over fellow cast mate Sarah Moras.

Jessica Rakoczy (1-3) – Known more for her boxing prowess, Jessica Rakoczy got her first MMA win this year over Kristen Gatz. She is on a six fight win streak in boxing, and is the current WIBA super bantamweight champ.

Colleen Schneider (4-3) – The former Super Fight League flyweight champ, she gave up the title to participate in TUF. After a rocky start in Strikeforce, Schneider has found her stride in the Indian promotion finishing three straight fights. She trains out of Syndicate MMA with DEEP champion Amanda Lucas.
Women like Shayna Baszler, Tonya Evinger, Tara LaRosa, and Roxanne Modafferi should be getting shots straight into the UFC. They are going roundabout ways into the UFC. One of them winning is equivalent to Roy Nelson winning.
---
The Emoticon Guy
Want to read what they call "Spoilers" about LaRosa on TUF?
---
Ok, Pancrease is trying to pay favorites against people who don't make weight.
---
The Emoticon Guy
Tara LaRosa could have had that fight pre-booked and be on out on a loan.

It's being looked into.
Interesting to say the least.
---
The Emoticon Guy
LaRosa is not a ****ing legend.

She's also geriatric and can't even make weight.


I'm amazed at how bad that cast is. They shouldn't have even put women on the show if they were going to make a fking joke of it.

Look at those records....3-3....4-3....1-3.,..in the ******* women's division. This is like putting Ruben Warpa-....actually no that's an insult to Warpath.

Even worse most of them are extremely old and out of their physical primes(women peak much younger than men) and the worst thing is almost all of them are ugly.


**** me you couldn't have found a bunch of hot 21-24 year olds with shitty 2-0/3-0 records?


We really get 36 year old 1-3 butch lesbians on reality tv.



At least the nice combo of FW males should make it watchable.
---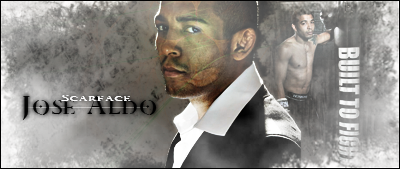 Rofl quit being a c*nt and get back to baiting people on the UFC threads like you usually do please?

Thanks.
Currently Active Users Viewing This Thread: 1

(0 members and 1 guests)
Posting Rules

You may post new threads

You may post replies

You may not post attachments

You may not edit your posts

---

HTML code is Off

---