View Poll Results

: Do you think Corey Hill won the fight?

Yes
31
27.43%
No
82
72.57%
Voters: 113. You may not vote on this poll
Megaweight
Join Date: Nov 2006
Location: Kansas City, Missouri
Posts: 5,148
Agree with Corey Winning or Not
---
Thread title pretty much explains it. Give some feedback
---
No
IMO
Round 1: Hill
Round 2: Emerson
Round 3: Emerson
God, I hate Corey so much
---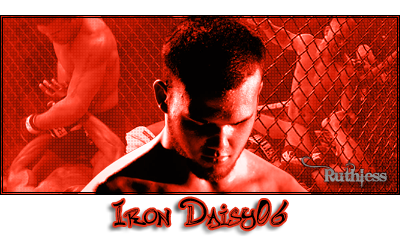 Fighters to watch
John Salter
Chris 'The Chronic' Conolley
Marcus 'The Bruiser' Brimage
Adrian 'Guard Yo Grill' Miles
Andy Roberts
No I don't think so. Emerson had the third round won. Did alot more damage.
Hell No. I think that BJ scored it best. First round, tie. Second round, Emerson. And I also think that those Leg kicks were doing way more then the jabs were. First time I've ever been so un-happy with a judges choice. That's almost disgusting. Joe Lauzon for the Champ.
---
You don't know who I am? You must be new.

attention whore
Join Date: Oct 2006
Location: Branson, Missouri
Posts: 14,445
I would've given it to Emmerson based on the legkicks. Corey had problems with those, and Emmerson dished them out. Corey just sort of frustrated Emmerson, while he (Emmerson) did actual damage.

Corey is a good athlete, and was in there to fight, but he needs some real training.
---
Megaweight
Join Date: Nov 2006
Location: Kansas City, Missouri
Posts: 5,148
Me personally, I believe that in a 10 point round system, Corey won. But if you look at the fight as a whole, Emerson won easy.

Round 1...Corey barely won it, if not a draw type round.

Round 2...Emerson won clearly and decisively.

Round 3...Again, Corey eeks one out.


Emerson caused more damage with his leg kicks, while Corey relied too heavily on the jab. I saw some big problems with Hill's game, and I don't think he's gonna go all the way.
---
Bantamweight
Join Date: Dec 2006
Posts: 690
Rd. 1 Hill
Rd. 2 Emerson
Rd. 3 Emerson
Think Emerson connected more than Hill.
---
fav. fighters
"ICEMAN"
"RUSH"
"CROCOP"
nope. would have gave that win to Emerson. they connected about the same amount of times, but Emerson was clearly doing more damage with those leg kicks. when one has a bloody nose and has a bruised leg after the fight and the other walks out unscathed its kinda obvious who did more damage. did Emerson do everything he could to win? hell no! but neither did Corey.
---
"When I lose, I get my butt kicked. When I win, I be doin' the butt kickin..." - Quinton Jackson
I really expected Corey to be ALOT more agressive.
It was pretty disappointing. I think Emerson should've
won.


BD
MMA Fanatic
Join Date: Apr 2007
Location: Montreal, Quebec
Posts: 4
No, not at all.. I was especially shocked that the judges scored the 3rd round unanimous??
---
He who laughs last, thinks slowest
Currently Active Users Viewing This Thread: 1

(0 members and 1 guests)
Posting Rules

You may post new threads

You may post replies

You may not post attachments

You may not edit your posts

---

HTML code is Off

---