Join Date: Oct 2009
Location: UK... Where the sun never shines.
Posts: 11,557
Wasnt impressed with either girl in this fight to be honest.
She seemed very worried about the armbar that broke her arm last time... but she got over her hesitation after a while.


Next episode will be interesting... From a preview it looks like Gutierez advenced to the final without fighting. If it's true than that's crazy.

What do you guys think, what will happen?
---
""I have decided to retire young, Thanks for the cheese, Catch ya's later" -Mike Goldberg
That was hard to watch, all that weight cutting failure. I wish they had twice as many of the female fighters in there and none of the male ones this time around.
---
Stay classy Ronda.
I love that they even attempted to cut it together to make ronda look like the good one. They show mesisha handle something oh look how poorly she handled it she doesn't care about her fighters. Then show ronda as the compassionate crying over her fighters coach and she still looks worse.
Sent from
Verticalsports.com Free App
---
Think. It Ain't Illegal Yet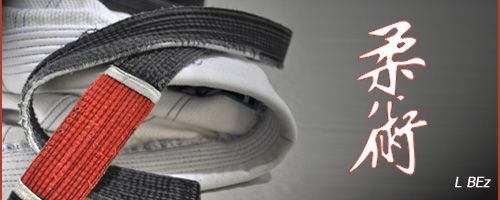 "Discipline Hurts Less Than Regret"
wow, the men were so shit this year... Bar the two in the final that is, the right two got there and maybe they can carve out a nice career in the UFC.

It always seems like its nearly always the cocky dumbasses who don't make weight, always after being so confident that they don't need to do what everyone else is doing to make it. Like Gabe Ruediger, Anthony Gutierrez was telling us how unlike the other fighters he could eat what he feels like and still make weight.
Meh, one guy fails to make weight it's a problem, two guys it's poor management. It makes me wonder if the guy with the hamstring injury wouldn't have ended up in the finals and winning this year.
---
Make the WW division great again
Bantamweight
Join Date: Oct 2009
Location: Hampshire, UK
Posts: 669
Just spent 45 minutes of my life watching The Ultimate Weight Cut that I'll never get back.
Flyweight
Join Date: Sep 2006
Posts: 329
Anthony Gutierrez quit way before the day of the weigh in. He made weight to get to the try-out, obviously. And even if he came into the house at 150, surrounded by professional weight cutters, and trainers, and nutritionists, if he had WANTED to make weight, he could have. He was surrounded by how to do it in healthy way. And he made a choice.
What a mature reaction by Ronda after beating Miesha at the rock climb. I truly have zero respect for this scrubby whore.
---
Currently Active Users Viewing This Thread: 1

(0 members and 1 guests)
Posting Rules

You may post new threads

You may post replies

You may not post attachments

You may not edit your posts

---

HTML code is Off

---