(NEW) Matt Serra Tuff Interview. Scooping up Frank Trigg?
---
A nice little interview about Serra Taking on Hughes during the next Tuf.
Quote:
Originally Posted by MMAWeekly.com
Matt Serra's Ultimate Fighting Championship career was in jeopardy following the loss to Karo Parisyan at UFC 53. He didn't realize that loss would set in motion a series of events that would lead him to UFC gold.

The current UFC welterweight champion told MMAWeekly, "I want to thank Karo Parisyan for giving me that beating that time because if I didn't lose to him I wouldn't be sitting where I'm sitting, so I'm happy about the whole thing. That fight, the worst fight of my life, ended up being the best thing that ever happened to me."

Shortly after Serra disposed of Georges St. Pierre to obtain the title at UFC 69, it was announced that Matt Serra and Matt Hughes would be opposing coaches on the next season of the popular Spike TV reality show 'The Ultimate Fighter.' The champ spoke with MMAWeekly about going from contestant on Ultimate Fighter 4 to coaching on Ultimate Fighter 6 and who he plans on bringing with him to fill his coaching staff.

"Well, I'm bringing Ray Longo. I wouldn't do it if Ray Longo wasn't involved. Ray Longo is my trainer as far as conditioning. He's produced Golden Glove champions, kickboxing champions, and Jiu-Jitsu champions as far as his conditioning. He's been my coach forever, of course along with Renzo [Gracie]. I don't believe I'll be bringing Renzo. He's tied up with what he's doing obviously. His plate is full, so I'm going to be bringing Ray Longo and I'm also going to be bringing Pete Sell with me, Pete 'Drago.' One thing we got going for whoever is going to be on my team is Matt Hughes might have coached there before, and that's great, but I actually went through, and so did 'Drago,' I went through what these guys are going through."

He continued, "Physically the guys with me are going to be in phenomenal shape because Ray Longo don't mess around. Between Ray, myself, and 'Drago,' a pretty much jack of all trades at this point, he's working hard with the wrestling team out here, he's a brown belt in Jiu-Jitsu with me, and his stand up is nice, so he'll be like a big sparring dummy for everybody. We have a nice tight team. I'll see who else I can bring out, but I'm going to have the bases covered. I'm looking forward to it and so is Longo. We're going to bring the A game."

Matt Serra has made it clear that he doesn't like Matt Hughes. At the mention of Hughes, Serra commented, "Matt Hughes, that's another guy. I remember back in the day before his ego got gigantic and he became the way he is. I remember getting along with the guy… he never really did anything to me, but basically it really started on Ultimate Fighter 4. I saw him on Ultimate Fighter 2, and I talked to Luke [Cummo] who doesn't talk much, and he was saying some things. I didn't like pretty much how he treated Luke. It goes on and on with Hughes. I mean look at the way he was treating Rashad [Evans], look at the way he treated Luke, the way he was picking on Jorge Gurgel. I mean the guy's a bully. He's basically a bully. Even like what he was doing to GSP [Georges St. Pierre] in the restaurant that time. I mean, 'I'll show you the defense to the arm lock.' It goes on and on with him bro. I just don't like the way he treats people. What happened to treating people the way you wanted to be treated?"

The mutual dislike should make for good television and the champ agreed. "I'm sure it's going to make for some interesting television. He's going to hit me with some f---ing lemons and I'll just come right back at him. We're on there to do our thing, to coach, but who knows. I'm not Ken Shamrock bro. I'm not going to say something and then wait for five guys to hold me back trying to get at him. I'm not in the WWE." But that's not where Serra wants things to go, "Lets coach our guys and see what goes down. I want to beat him in the coaching game, and I want to beat him in the fight, and I'm sure he wants to do the same to me. I'm sure it will be a lot of good fun for everybody to watch."

Former UFC welterweight contender, former MMAWeekly Radio co-host, and broadcaster Frank Trigg extended the offer to be Serra's wrestling coach against his nemesis Matt Hughes, just to make things more interesting leading up to the filming of Ultimate Fighter 6. Trigg told MMAWeekly, "I offered it to Matt [Serra] two weeks ago when he was on our show. I said look man you don't have a wrestling coach. I'd love to come and be your wrestling coach and strength and conditioning coach for the team, so bring me on. He said, you know what? I'd like to have you come in. He's got to figure out if the powers that be will let me come on. I'd love to do it. Believe me. I'd love to coach a team against d--khead over there and I'd definitely like to be on Serra's team proving that d--khead isn't that good a coach."

When asked about Trigg being his wrestling coach on the show, Serra responded, "I talked to Trigg about that. It's almost like the enemy of my enemy is my friend, that kind of thing. Trigg, we never really hung out or anything, acquaintances here and there, said hello and goodbye type of thing. Who knows? I did his radio show and we were talking, and he actually offered, but who knows. If that can get in Hughes' head, maybe I will bring him on. I'm definitely not ruling it out."

Ultimate Fighter 5 has been touted by some as the best season of the reality show to date, but from the looks of it Ultimate Fighter 6 will give it a run for its money. The filming hasn't even begun and drama is already surrounding the next season of 'The Ultimate Fighter.'
How is the rear naked joke gonna mess with Matt Hughes' head? I for one would not be nervous about a guy I beat the same way twice.
---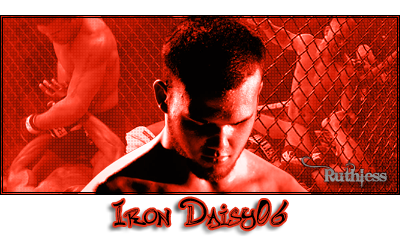 Fighters to watch
John Salter
Chris 'The Chronic' Conolley
Marcus 'The Bruiser' Brimage
Adrian 'Guard Yo Grill' Miles
Andy Roberts
Currently Active Users Viewing This Thread: 1

(0 members and 1 guests)
Posting Rules

You may post new threads

You may post replies

You may not post attachments

You may not edit your posts

---

HTML code is Off

---