Excited for tonights show!
---
I personally believe this will be the best show of the season.

Someone obviously gets under Marlon Sims skin for the "street fight" to come about, obviously Noah but who else ya think?

Secondly we get to find out who fights who in the Quarter Finals which may clear up who is goin to win this years show.

And finally we get to see Penn and Pulver share there "love" for eachother when picking the matchups.

So I pose this for discussion, what matchups do you think will be made?? 2 of Pulvers fighter have to square off against eachother and obviously the other 6 pair off against eachother.

Team Penn:
Matt Wiiman
Gray Maynard
Joe Lauzon

Team Pulver:
Corey Hill
Nate Diaz
Cole Miller
Brandon Melendez
Manny Gamburyan

let the picks commence!
---
Last edited by e-thug; 05-24-2007 at

01:15 PM

.
Amatuer
Join Date: Apr 2007
Posts: 104
Well two of Bjs fighters have fought in the UFC and the other is Gray Maynard, his wrestling coach. Here is my predictions on this, Joe Lauzon and Gray Maynard swipe the whole entire Jens Pulver Yellow team. And then after these two beat up on Jens guys they both easily beat Jens. Its kinda sad when the coach of your team isnt even as good of a fighter as the fighters on the other team. Jens is way washed up. A blue team fighter wins the season and the contract, and then BJ Penn Pulverizes Pulver.
a match up that I would love to see is Joe/Manny I think both would just bring it and seeing how Joe would deal with Manny and his judo could be fun.

Diaz/Hill I think Jens is a litle mad at Corey for lying and may throw Nick in there to "teach" Corey a lesson.

The rest I am just not sure enough about Gray/Miller could maybe be jun I cannot remember how Miller's fight went but Gray looked brutal on the ground. Leaving us with Wiman/Meneldez.

Overall, I pick Joe to win it or Manny I think that would be a sick final, or great lead in fight.
---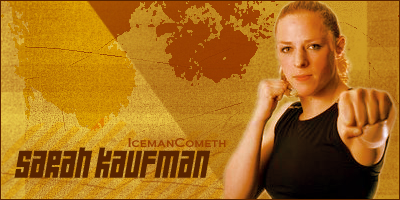 I think that Wiman, Maynard, and Lauzon for sure will dominate for the rest. They are going to have to have Pulver team members fight each other since they have the most members left. It's hard to tell the match ups, but I would say that Lauzon has the best chance to win.
Administrator

Join Date: Apr 2006
Posts: 2,004
tonight should be good... bring the brawl on!
Currently Active Users Viewing This Thread: 1

(0 members and 1 guests)
Posting Rules

You may post new threads

You may post replies

You may not post attachments

You may not edit your posts

---

HTML code is Off

---