Week 8: Fighting inside and outside the Octagon - Joe Lauzon
---
Week 8: Fighting inside and outside the Octagon

Quote:
Originally Posted by Joe Lauzon
I was happy to see Nate and Corey fighting because it meant we wouldn't have to deal with either of them this round. One would knock the other out, and it was a win-win situation for us. Nate said he knew that none of us wanted to fight him or Corey, and he was right. In a tournament like this, you would rather have an easier fight so you can go into the next round rested and healthy. Matching up two of their best guys was great for us.
---
"You must first believe if you are to achieve. That rhymed... unintentionally."

Favorite MMA Fighters:
BJ "The Prodigy" Penn
Randy "The Natural" Couture
It's not like Dana won't let Cole back at the finale.
---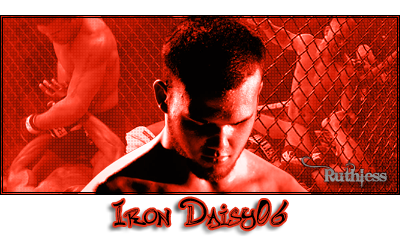 Fighters to watch
John Salter
Chris 'The Chronic' Conolley
Marcus 'The Bruiser' Brimage
Adrian 'Guard Yo Grill' Miles
Andy Roberts
Not sure where else to put this but I was thinking as I read Joe's Blog how much more I like to read his blog then Pulver's. I cannot quite put my finger on it but Joe just comes across better. And I don't see how he can call Hill a top fighter? I was like are you kidding me he didn't do anything and if Nick brings like I am sure he will Hill is in for a world of hurt I cannot wait for this fight. The whole Manny thing with Wiman just got a lot more interesting, I am sure the show went over they hate eachother but I prolly forgot.
---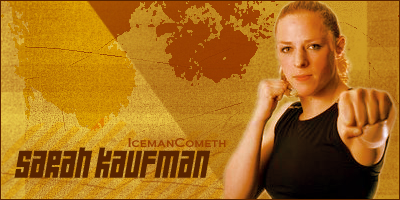 i'm betting manny armbars wiman
---
"Omae wa mou shindeiru"
-You're already dead
Flyweight
Join Date: Nov 2006
Posts: 372
Do they do these blogs before fights? Are they "post dated" kinda thing. Cuss obviously the show isnt live so the fighters know who has won what and can change what they say accordingly unless they write the blog before fights and UFC allow the blog to be posted in time with the show.......
Currently Active Users Viewing This Thread: 1

(0 members and 1 guests)
Posting Rules

You may post new threads

You may post replies

You may not post attachments

You may not edit your posts

---

HTML code is Off

---