Episode 9 Predictions
---
So, episode 9 is slated to pit Brandon Melendez vs. Gray Maynard with the winner going on to the semi-finals. How do you guys see this one playing out?

Personally, I see Gray winning by UD after round 2. I think Melendez is the worst one left and Gray should be able to stay on top of him for most of the fight.
---
My Favorites:

Kendall Grove
Andrei Arlovski
Nick Diaz
Jens Pulver
Spencer Fisher
Sean Sherk
Corey Hill

5-1 in Forum bets

I <3 Paris Hilton
I agree that Gray will probably win, but I see him wining by TKO by GnP. I disagree that Brandon is the worst left, it's definitely Corey (and yes, I know he has talent, but you have to consider how good he is now, rather than how good you think he could be in the future.)
Bantamweight

Join Date: Mar 2007
Posts: 721
I think Gray will win too.
MMA Fanatic
Join Date: Jul 2006
Posts: 68
Gray by KO towards the end of the 1st due to Ground and pound
SugaRUSH!
Join Date: Jun 2006
Location: Surrey, Canada
Posts: 3,807
Just to let you know, it is scheduled for three rounds.

Gray via 2nd round TKO.
---
Support Mixed Martial Arts, not Ultimate Fighting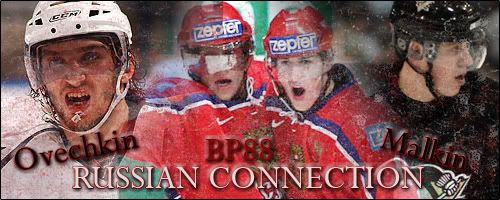 Gray by submission first round
---
RIP Anthony Neil Young 1985-2008
VBookie Record
29-10
Quote:
His swaggers tight like a yeast infection! And he give geese erections!
Gray has Randy f*cking Couture picking him and, since he's my pick to win the whole damn thing, I figure that he'll smash Melendez (who I don't like at all).

Maynard is the better wrestler, has better Jiu-jitsu from training with Penn and is 100X the athlete Melendez is.

Maynard by asswhup in the first round.
---
Sig by Toxic

Barnett - Toquinho -Werdum - "Nurmie"
Z. Gurgel - Morango - Rocha - Tiequan
Melendez is not worse than Corey, I'm sorry. Plus Melendez has the best stand-up of anyone, Nate Diaz a close second. But the way they are building up this fight, well the way they are building up the fighers I assume Gray will win considering they show him talking a lot more in past episodes. They hardly ever show Brandon, so I assume Gray will win.
---
You're just a cook...
Bantamweight
Join Date: Apr 2007
Posts: 731
Melendez beats Gray Maynard hopefully.
---
Brock Lesnar will be the #1 ranked fighter, and will be best fighter ever.

Favorite fighters:

HW = Lesnar
LHW = Arona / RAMPAGE
MW = Filho
WW = Koscheck
LW = Ruediger
Currently Active Users Viewing This Thread: 1

(0 members and 1 guests)
Posting Rules

You may post new threads

You may post replies

You may not post attachments

You may not edit your posts

---

HTML code is Off

---