If Wang beats Cole Miller @ the TUF5 finale, would he redeem himself?
---
i know chances are he probably isn't going to win, but you know, if he actually decided to do some juijitsu and listen to his corner and accidentally wins?
I think so. Cole is good, and beating him would be pretty impressive.

I know everyone thinks Wang is a chump, but I have to pull for him. He's one of the only, if not the only, Taiwanese fighters. I hope he redeems himself.
If wang keeps it standing he'll lose. If he actually deicides to sub him, he will probably win. But Coles' long lanky arms and legs allow for him to get a sub better and also allow wang to sub him better if he wanted too....

All in all, this fight is in wangs hands. But, im hoping he learned from his loss, but seeing how his record goes....i dont think much will change
---
"Omae wa mou shindeiru"
-You're already dead
redeem himself from what, andy wang is a warrior
---
Mac Danzig and his bird feeder once visited the Virgin Islands. They are now The Islands.
Mac Danzig can kill two fighters with one bird feeder.
Superman owns a pair of Mac Danzig bird feeder pajamas.
Featherweight

Join Date: Feb 2007
Posts: 1,152
Redeem himself? For what??
He's done nothing wrong.
He would still be an idiot for not using his BJJ and wrestling knowledge, and for deciding to not listen to his coach and to continue brawling with Melendez when he was clearly losing.
MMA Fanatic
Join Date: Jun 2007
Posts: 76
Yeah Wang's problem is he wants to prove himself superior by beating his opponents at their own game. His fight with Cole will be on the ground, so even if he wins, he won't redeem himself. He'll need to beat a good striker with a sub to redeem himself. That will show that he's finally pulled his head out of his ass.
---
Last edited by BBoE; 06-16-2007 at

12:17 AM

.
Andy Needs To Do What His Good At Like Bjj And Not Somthing He's Good At Like Boxing
MMA Fanatic
Join Date: Jul 2006
Posts: 68
Cole Miller is going to beat on Wang like a freakin drum. Miller is a bjj fighter as well and Andy while a "BJJ Blackbelt" showed none of it in the ring. Lots of fighters have great backrounds, but that all changes when you get into the cage and get punched in the head. Wang lacks the focus that would make him a better UFC competitor.
LIE or DIE
Join Date: Nov 2006
Location: Winnipeg
Posts: 1,931
Cole Miller is going to make Wang tap like a little girly man.

Miller is to lanky, and even though Wang has the black belt, Miller is probably better at submissions. Oh well. Goodnight everyones favourite warrior.
---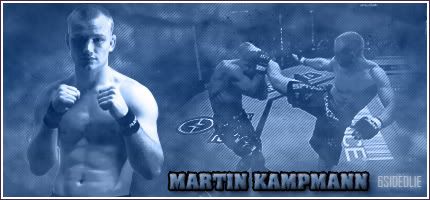 TEAM LORD:
1. Antonio Rodrigo Nogueira
2. Nate Marquardt
3. Goran Reljic
4. Amir Saddolah
RANKING: TBA
TOTAL POINTS: +TBA
Currently Active Users Viewing This Thread: 1

(0 members and 1 guests)
Posting Rules

You may post new threads

You may post replies

You may not post attachments

You may not edit your posts

---

HTML code is Off

---