All fights so far have sucked
---
And by sucked I mean extremely one-sided. Hopefully the semi's will be much more competitive. ANd don't even tell me that Barrera fight was close.

Dana and the coaches keep saying to all these losers that they fight in the ufc again. I wouldn't want to see any of the ones that lost fight in the ufc again. They make Tim Syvlvia look exciting!
Homicidal Maniac

Join Date: Apr 2007
Location: Houston, Texas
Posts: 6,193
fights seam a little boring just because of the no commentary no crowds and lights ect.. they have not been as bad as what people are making them out to be
---
Over! 2,000,000 Views!
the only horrific fight I have seen was the first one and I think that was mostly b/c Mac was plodding along with Scorola(sp?) looked like a deer in headlights in there. And the one from two weeks ago where it took the dude forever to lock on the gulliontine choke or was it three weeks ago...will have to look back and see who it was. Last nights was good, and Barrera shoulda won his but he was stupid like Hughes said.
---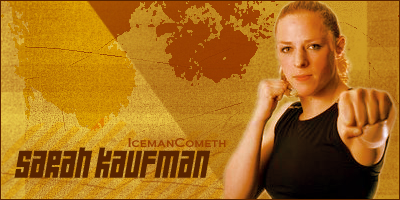 The Saunders/Barrera fight was entertaining, not because it was close, but because Barrera pretty much lost all focus and was getting the crap beat out of him in the 2nd, but gotta give it to the guy, he's tough.
---
Why do one-sided fights make them suck? Huerta v. Garcia was an awesome fight and that was completely one-sided for all three rounds.
-I came|I saw|I failed-
Join Date: Mar 2007
Location: The plazzVan
Posts: 9,734
I dont know what your talking about dude, real fun fights, the Saunders/Barrera fight was incredible, as was the last one.

Well actually, I KINDA get what you mean, in terms of one-sidedness, but they are still entertaining as hell.

Whats not to like about a KO?
Currently Active Users Viewing This Thread: 1

(0 members and 1 guests)
Posting Rules

You may post new threads

You may post replies

You may not post attachments

You may not edit your posts

---

HTML code is Off

---