Banned
Join Date: Jul 2007
Location: Alberta Canada
Posts: 2,543
lmao great just great man imma rep ya.... a lowly point lol
man u had me believing for a second that you were actaully sitting down with matt hughs....i figured he was that dull and uninteresting.....and semi retarded in real life
---
The most solid advice I can give to anyone who fights BJ Penn is...do not motivate the guy. Lets face it, BJ although talented, is naturally lazy. Your job is to NOT convince him to step on that treadmill.
lol, at first I thought you really got an interview with Hughes through an ESPN connect or something.
Funny stuff though
Amatuer
Join Date: Jan 2007
Posts: 161
Great interview! Made me laugh so repped.
Megaweight
Join Date: Nov 2006
Location: Kansas City, Missouri
Posts: 5,148
Ahhh got a kick out of that. Good laughs Trey.
---
That is some funny sh*t Trey.

I don't think he interviews that well in real life. He should have you write what he's going say for his next chat with the press!
---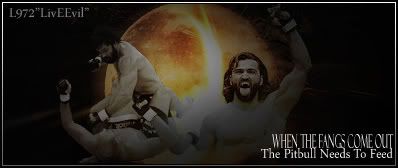 Good job Trey I am laughing so hard right now
im glad someone took time out of their day to post this. well played.
The funny thing is, I can see this happening in my head. I can even see the awkward silence. Freakin priceless.
Currently Active Users Viewing This Thread: 1

(0 members and 1 guests)
Posting Rules

You may post new threads

You may post replies

You may not post attachments

You may not edit your posts

---

HTML code is Off

---