Banned
Join Date: Apr 2007
Posts: 1,393
Did you mean moving back down to 155?
Hes fighting at 170 right now
whoops yah i meant to say he will probably be moving back down to 155.
Flyweight
Join Date: Apr 2007
Posts: 402
Yeah.. Mac is the best guy on Hughes' team, possibly the whole show. I don't think anyone on Serra's can beat him, and John probably had the worst chance, so it was a good move to let John fight him.
That was the most impressive showing of any fighter this season thus far. Mac dominated him the entire round before sinking in the RNC. He kept very busy -- hitting Johnny with everything while successfully avoiding the takedowns. Go Mac!
That was simply fight school 101. It was a total joke. The only guy who I think would have been worse is Richie, cause he is a little emo geek (was that convo with Team Hughes serious?).

I will say that all of these "Mac is unbeatable" comments are a little much. I think George is pretty talented and will make for a great fight with Mac.

I also just want no satifaction for Hughes, I just cannot stand him at all.
MMA Fanatic
Join Date: Sep 2007
Posts: 21
Quote:
Originally Posted by SimplyNate
*Spolier for Nov 14th Episode*



Overcommited to the take down much? Such a quick tap too. I figured Mac would take it though. Not sure what Serra was thinking with that match up. Would of liked to see him fight George.
Serra knows that Mac is their best fighter and you can tell by the way he talked about the fight that he thought Mac would win. He was hoping Johnny could pull an upset or at least wear down/beat up Mac a little. Basically he gave his best fighters (George & Arroyo) the easiest fights and hopes that there other guys can take out Mac & Tommy.
Serra will probably only put George in against Mac in the final and that's the best thing for the fighters and the fans. If he put his best guys against Mac, win or lose the crappier fighters (on the other side of the bracket) will get into the finals. Noone wants that.
Featherweight
Join Date: Sep 2007
Posts: 1,039
Mac is good but you guys are exagerating a bit much, he basically had a guy hugging his leg the whole match allowing him to soften him up with elbows so easily.
MMA Fanatic
Join Date: Nov 2007
Posts: 4
That was a great fight from Mac. Very mean elbows to the head
I think they are trying to set up Mac v. Jorge for the the finale.
---
I tend to think Mac is overrated, I mean he is good and probably is the best on the show but the way some people talk about him you would think he was Joe Stevenson or Pulver...maybe I am missing something but I could take him or leave him in the UFC.

As for fight it was what you would expect of a guy trying to shoot in on a guy with said guy having the experience and know how to stuff it. I was surprised it took Mac so long to get something done-read above comment.
---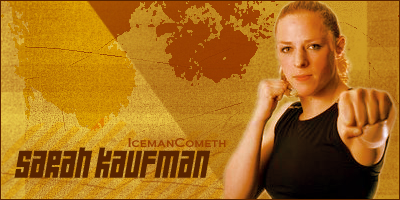 Currently Active Users Viewing This Thread: 1

(0 members and 1 guests)
Posting Rules

You may post new threads

You may post replies

You may not post attachments

You may not edit your posts

---

HTML code is Off

---