Curitiba Food and Liquor

Join Date: Dec 2006
Location: NY
Posts: 16,176
bird feeder confusion
---
I missed the whole mac danzig bird feeder thing? wth is that about.

I have 4 bird feeders, in your face mac!
---

Sig Credit to Toxic

Mac tries to put up a humming bird feeder, the dicks from Team Serra keep screwing with it, Mac gets pissed and thinks the birds aren't coming because he is angry.
---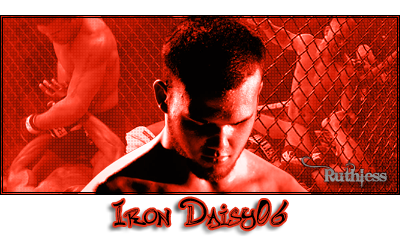 Fighters to watch
John Salter
Chris 'The Chronic' Conolley
Marcus 'The Bruiser' Brimage
Adrian 'Guard Yo Grill' Miles
Andy Roberts
The editors were really creative with the bird feeder. When he put it up, he was in a bad mood, and he sat and waited. The film shows him sitting by the pool waiting, and they show squirrels and other little critters running and hiding.
And the funniest part of the whole thing was when Mac won his second fight, and he vented all his manly love feelings to his team, and in the closing credits, a bird lands on the bird feeder. I laughed my ass off.
Curitiba Food and Liquor

Join Date: Dec 2006
Location: NY
Posts: 16,176
he probably just mixed up the sugar water with the wrong ratio, or put it too near the house or something.

hummingbirds are not skittish, they're actually kind of scrappy, out west there are way more varieties that are so pretty, they have come to our feeder countless times and eaten while we're sitting there so i'm pretty sure they don't give a shit about if we're angry or not that's hilarious
---

Sig Credit to Toxic

Currently Active Users Viewing This Thread: 1

(0 members and 1 guests)
Posting Rules

You may post new threads

You may post replies

You may not post attachments

You may not edit your posts

---

HTML code is Off

---