who do u think will win the whole thing
---
i think matt serra im unsure about the other
---
fear is only an obstacle, you can either beat it or succumb to it
MMA Fanatic
Join Date: Jul 2006
Posts: 85
My picks would be Matt Serra and Jorge Rivera. If Jorge would lose to Patrick Cote than I would have to go with Patrick.
The Cat Smasher
Join Date: Jun 2006
Location: Toronto, Ontario, Canada
Posts: 583
Patrick Cote. He's very underrated and I think he'll defeat Jorge on this weeks episode and go onto win the whole thing for his division.
---

My Favourite Fighters
Ken Shamrock
Vitor Belfort
Fedor Emelianenko
Georges St. Pierre
Wanderlei Silva
Rich Franklin
Mark Kerr
Chuck Liddell
Robbie Lawler
B.J. Penn
Mirko "Cro Cop" Filipovic
Mauricio "Shogun" Rua
Chris Leben
Nick Diaz
Cote he was the only fighter i actually liked at the start and hes the only fighter that i like left.
Plus hes canadian
cote and i would like matt to win but it will be din
---
people say either the world will end at 2012 or the aliens will finnally come back to us.....


i hope not cuz im writing a sci fi novel
attention whore
Join Date: Oct 2006
Location: Branson, Missouri
Posts: 14,445
I've got...

Din vs Lytle.

Cote vs Lutter.

Thomas will probably win.

Cote will probably win.
---
I think Patrick Cote and Matt Serra will win.

Finals=
Patrick Cote .vs. Travis Lutter and
Matt Serra .vs. Din Thomas 2
I think Lutter will win it all....
---
My Favorite fighters:

Yves Edwards
Randy Couture
Georges St. Pierre
Wanderlei Silva
Vitor Belfort
I eat babies
Join Date: Jul 2006
Location: Troy, Ohio
Posts: 7,647
I think Din is the most skilled of all the welterweights, and has the best chance of winning in that division, but I don't know, they seem to be giving Serra a lot of airtime, which makes me think the editors are trying to make him the most likable so when he wins, people aren't disgusted or upset. Din should win but I have a feeling Serra is the winner.

As for the middleweights, I think it's a toss up between either Cote or Rivera, whoever wins tonight I think will be the ultimate fighter for the middleweight division. But Lutter and Dewees are also threats.

Din Thomas and Patrick Cote are my forced picks.
Megaweight

Join Date: Apr 2006
Location: Everett, MA
Posts: 5,961
cote and serra...but from the begining i picked lytle and cote so im rootin for lytle
---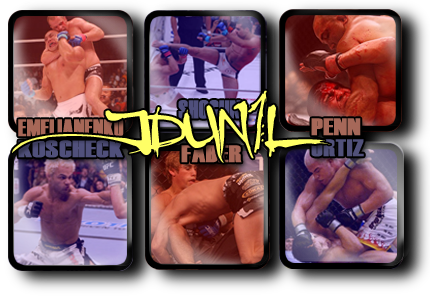 Mancrushes
1.Shogun
2.BJ
3.Fedor
4.Kos
5.GSP
Im in Porno's
Currently Active Users Viewing This Thread: 1

(0 members and 1 guests)
Posting Rules

You may post new threads

You may post replies

You may not post attachments

You may not edit your posts

---

HTML code is Off

---