View Poll Results

: Rich Franklin vs Patrick Cote

Rich wins easily
22
68.75%
Rich wins in a war
5
15.63%
Cote wins easily
1
3.13%
Cote wins a war
4
12.50%
Voters: 32. You may not vote on this poll
Megaweight

Join Date: Apr 2006
Location: Everett, MA
Posts: 5,961
Patrick Cote vs Rich Franklin
---
i think this would be a wicked exciting fight, cote can throw his hands and has an awesome chin..this would be a stand up war...i think rich wins by tko in round 3..but this will be awesome if it happens...i hope its Cote and not Lutter that will be a bore fest and Rich will kill that guy
---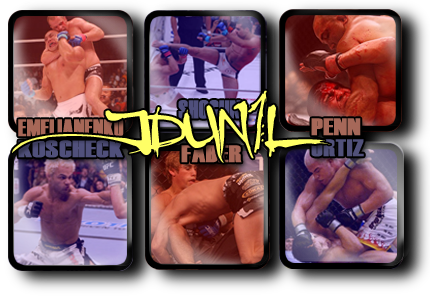 Mancrushes
1.Shogun
2.BJ
3.Fedor
4.Kos
5.GSP
Im in Porno's
Amatuer
Join Date: May 2006
Location: at the end of your fist
Posts: 153
I would believe Patrick would give a better fight than lutter.
I like both these guys and would be a great fight but i think Rich would win
If Cote does face Rich, I hope he can pull it off! It would probably give other fighters who are down on there luck hope! But Rich will most luckily win that war! Either way I won't be to disappointed!
---
You forget that this isn't just some brutal sport where everyones out to kill each other. Its much more like a game of physical chess.-looney liam
Quote:
Originally Posted by oddtodd76
I would believe Patrick would give a better fight than lutter.
for sure
MMA Fanatic
Join Date: Oct 2006
Posts: 12
Cote for sure would be better fight then Lutter. I have seen alot of Cote since he was in Canada for a while and that is where I am from and what I payed attention to before I started to tune into the UFC. Franklin has been unstoppable as champ though and I am sure this match could shape up to be war but I would still see Franklin winning cause he is the more experienced fighter.
Although I'm not a big fan of Rich I think he would win this without to much complication.
---
_____________________________________________

Look at me Mom!, I'm on top of the food chain!
He won't be fighting Rich because Rich won't be the champ!!!

I'm Rich Biatach!!!
---
You think I'm out to scare you? I'm only out to prepare you, for when you stop and turn around, Your body's going down!
MMA Fanatic
Join Date: May 2006
Posts: 92
Cote sucks. His fight with rivera sucked and it was his first win? Granted, he can beat ass 99% of the time but he will never be champ.
Cote didn't seem to know what to do with Jorge after he put him down. He spent a minute during the fight looking to his corner with a "what now?" expression on his face.

I don't think he's ready for Franklin.
Currently Active Users Viewing This Thread: 1

(0 members and 1 guests)
Posting Rules

You may post new threads

You may post replies

You may not post attachments

You may not edit your posts

---

HTML code is Off

---