Quote:
I thought that was more annoying then funny.
I'm with you on that. it was just a bunch of mumbling and nonsense.
---
Credit to Toxic for the sick sig!
Rampage during and after training: He's like a mini-me, except my breath smells better.

He just kicked my ass like I stole something.....
---
Veni, vidi, vici, I came, I saw, I conquered- Julius Caesar
It went something like this

"I'm gonna go to the bar and say "gimme another drink, my boy just got his ass beat" to the bartender.

-Rampage
---
Jack Johnson: Boxing's greatest Heavyweight champion.
Flyweight
Join Date: Sep 2007
Posts: 213
I give the fight to matt brown.....BY MURDER!


class!!
"Rampage is Rampage…and I'm temper tantrum" - Griffin

"Had a little temper tantrum…had a little man-period" - Griffin
---
"I don't dink anyone en dis division can endure my riddum."
LIE or DIE
Join Date: Nov 2006
Location: Winnipeg
Posts: 1,931
'He's (Dan Cramer) alot hotter then me, but I want to know that I am a better fighter.' - Tim Credeur.
---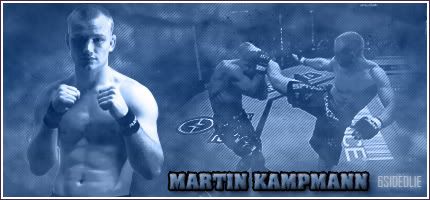 TEAM LORD:
1. Antonio Rodrigo Nogueira
2. Nate Marquardt
3. Goran Reljic
4. Amir Saddolah
RANKING: TBA
TOTAL POINTS: +TBA
"I'm going to beat him up bad, and make 16 year-old girls across the country cry." - Tim Credeur on beating up Dan Cramer.
---
"I don't dink anyone en dis division can endure my riddum."
I just got netted on national television.
---
My favorite fighters of all time:

Randy Couture
Ken Shamrock
Rickson Gracie
Matt Hughes
Rampage Jackson
Chuck Liddell
Fedor Emelianenko
Curitiba Food and Liquor

Join Date: Dec 2006
Location: NY
Posts: 16,176
rampage's evil laugh MUAHAHAHAHAHAHAAAAAA!

the man-period is a terrible thing. Nervous breakdowns all around.
---

Sig Credit to Toxic

Currently Active Users Viewing This Thread: 1

(0 members and 1 guests)
Posting Rules

You may post new threads

You may post replies

You may not post attachments

You may not edit your posts

---

HTML code is Off

---