Yeah CB is definatly a cocky little bastard and hes rediculously ugly. Unfortunatly though I think the only person that can stand a chance against him is Jesse. But as much as I dont like CB I hate Jeremy May 1000 times more, hes just a bitch on so many levels. Anyway my hope is that Jesse takes him down and beats the shit out of CBs ugly face, cause I think Amir will probably get taken down and beat up, but he could possibly get a submission if hes lucky.
---
Last edited by thedude86; 06-05-2008 at

12:26 AM

.
His face and you can add on his voice too. His voice sounds like a 13 year old kid that whines a lot. It's really high pitched, add that with an ugly ass face, cocky attitude, and over-hyped and you have a ridiculously annoying fighter.
---
You're just a cook...
I think he's kind of a douche however he is a very talented prospect and will probably destroy Amir. Who's ground game isn't very good and CB is a much better wrestler than him.
He's an ugly MFer for sure, on top of that he is a cocky dickwad, hopefully he and Jesse meet in the finals and Jesse beats the shit out of him.
---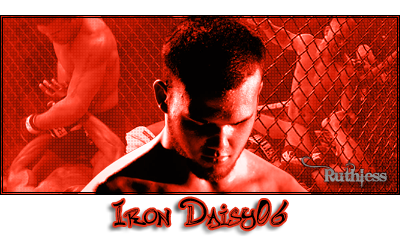 Fighters to watch
John Salter
Chris 'The Chronic' Conolley
Marcus 'The Bruiser' Brimage
Adrian 'Guard Yo Grill' Miles
Andy Roberts
Quote:
That I just don't like. I don't know exactly what it is though. It's probably that weird thing he does with his lip when he talks or how he's constantly saying "I'm going to smash his face in". I respect him as a fighter but something about him as a person just rubs me the wrong way. He's probably going to win this season though.

Anyways I guess I'll go ahead and make a topic to discuss, who is your favorite/least favorite winner to come off the ultimate fighter show? Personally my favorite is Forrest and CB is my least favorite if he wins this season.
totally agree....bottom line throw him in there with any decent 185er and he gets whipped in my opinion.....hell Rich Franklin could beat him....lmao, that was a joke
Ronin Ramzi
Join Date: May 2007
Posts: 1,243
Why was that a joke? Rich Franklin will murder him
---
1.Mauricio Rua
Shogun
2.Quinton Jackson
Rampage
3.Fedor Emelianenko
The Russian Experiment
4. Thiago Alves
The Pitbull
5.Wanderlei Silva
The Axe Murderer
6.Lyoto Machida
The Dragon
7.Bas Rutten
El Guapo
8.Anderson Silva
The Spider
Are you guys serious? CB could hang with the majority of the MW divison on his wrestling alone. I don't think he's going to win the title ever but he has a ton of potential and is already as good IMO as an average UFC MW.
rich frankilin is done...thats why.....Sorry I love the guy but its true and I could use that win on my way back to a rematch with Anderson........hell I bet Martin Kampman would whip this piss out of CB....
IDK about Kampmann's game off his back but he would defiantly be takendown by CB no doubt about it.
**** CB his upper lip is stuck up and he talks like a wierd-o...as far as his game yeah he def got some but i mean the 185 division is full of dude who could whip him...Evan Tanner Kendal Grove Cote Marquardt....these are not top tier fighters and they would beat CB imo
Currently Active Users Viewing This Thread: 1

(0 members and 1 guests)
Posting Rules

You may post new threads

You may post replies

You may not post attachments

You may not edit your posts

---

HTML code is Off

---