Should Jesse Taylor be in the finals?
---
Well IMO Amir and C.B. are the two best fighters in the house. I think it should have been those two in the finals. Of course, that's just the way the bracket worked out, but in a perfect world I would say this semifinal fight should be the finale fight.

Jesse did everything right, in a fighting sense, and cleared out his side of the bracket so it's not his fault, but I just feel like Amir and C.B. are both better than him.

Discuss.
I think either Tim or Jesse would both beat Amir. I think Tim would sub him and Jesse would do what he did to everyone else. I like Amir, but I have to disagree. Jesse has a much better chance against CB than Amir does. I don't think CB is going to be able to overpower Jesse like he did to all the other guys he fought. Hopefully CB will be the one that gets kicked off and Amir will get to the finals anyway.
---
-----------------------------

"I does work" - Brett Rogers

"I don't know what kind of technique was used there, but there was a lot of kicking and punching." – Jim Brown
LIE or DIE
Join Date: Nov 2006
Location: Winnipeg
Posts: 1,931
My logic is if you make it to the finals, you deserve to be in the finals.
---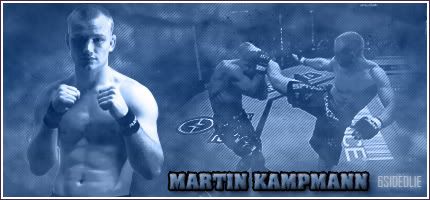 TEAM LORD:
1. Antonio Rodrigo Nogueira
2. Nate Marquardt
3. Goran Reljic
4. Amir Saddolah
RANKING: TBA
TOTAL POINTS: +TBA
Why shouldn't he? He beat everyone he had to to earn his spot in te finals so ya he deserves it.
Banned
Join Date: Apr 2007
Location: Montclair, NJ
Posts: 11,605
Amir is probably worst of the 4 guys in the final.

His stand up is very good but all the other guys are better wrestlers than him and better grapplers than him.
MMA Fanatic
Join Date: Feb 2007
Posts: 5
In the preview Amir dropped CB with a solid kick to the body and CB didn't seem to confident in the match-up with him either. I think Amir is going to take the semi match with him.

and with all the hoopla happening next episode we might just get to see them fight in the semis and again at the Finale for the Prize.
Got a feeling it might be Jesse who gets kicked off, i mean he clearly a bit of a nutter when drunk, CB and Amir seem a bit too in control to do anything too stupid. Or the show winding us up a bit and when they say "he off the final show" or whatever they said just mean one of the other fighters wont be on the card - if so i pray it May, although wouldn't mind seeing him busted up again, guys an ass.
Apparently I'm alone on this one. lol
attention whore
Join Date: Oct 2006
Location: Branson, Missouri
Posts: 14,445
The guy beat Dolce, Dante & Tim, 3 of the toughest guys in the house, of course he belongs in the finals.
---
Currently Active Users Viewing This Thread: 1

(0 members and 1 guests)
Posting Rules

You may post new threads

You may post replies

You may not post attachments

You may not edit your posts

---

HTML code is Off

---